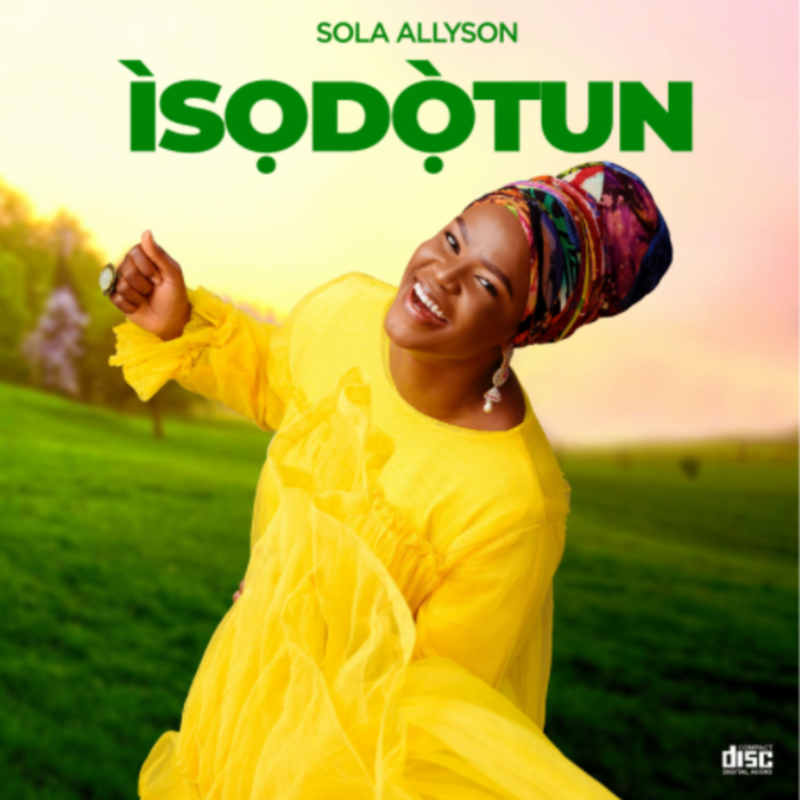 Nigerian soul, folk, and gospel singer, Sola Allyson who came into limelight with the hit album Eji Owuro in 2003 releases another impressive album, the new project is titled "Isodotun".
"Isodotun" is Sola Allyson 9th studio Album, It's a 9 track body of work that runs for 75 minutes and would you into the season of being made anew. This album is the evolution of SolaAllyson! she starts the new year, 2021 with a big masterpiece to lift our spirit and soul.
It's the Season of Love, "Love is in the air" and Sola Allyson has a track for everyone. ÌF?? Á D'AL?? – Track 3 is the right song for lovers
Sola shares; 'Well, everyone has a right to their opinion but I KNOW that true love still exists. Just that we have lost touch with being ?m?lúwàbís and don't focus on the basics of being kind to others any longer since we are "advanced" now.
You know what I know? Love is not sex, sex is not love. Do not fall in love with chemistry and personality but with CHARACTER and VALUES.
If you want your love journey to be true and for it to last, make sure the kind of love you feel and give or accept is that founded on the laws of GOD which transcend mere feelings, cultures and societies but are continentally and globally consistent. LOVE YOUR NEIGHBOR AS YOURSELF. As simple as that but deeper than we say it.
Then you must know that challenges will come and both of you must be ready to WORK on surmounting those challenges. IT TAKES TWO ooo! Both parties MUST be "willing and obedient" else kò lè werk! The most of it is for us to have EMPATHY and be INTENTIONALLY KIND to each other. This life is not easy on anyone!
Ìf?? á d'al??! Our love shall reach the night! It shall last!
See the Isodotun album full Track-list below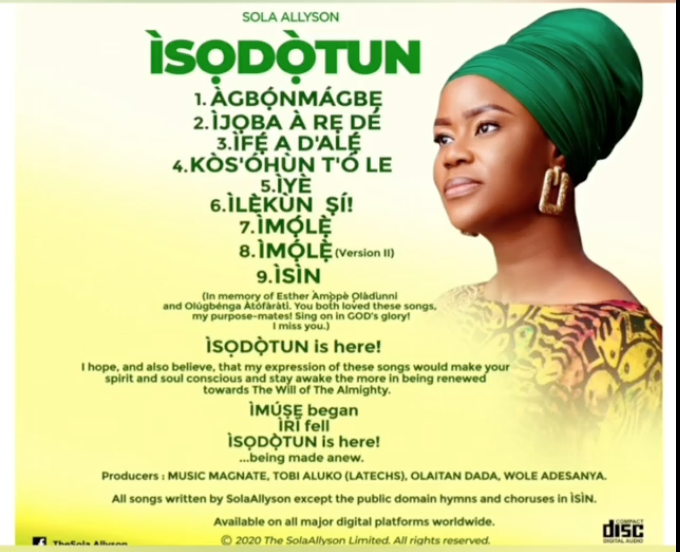 ÌS?D??TUN will bless your spirit and soul! It would feed you, believe me! We were praying this morning and one of the children said, "when people hear Ìs?d??tún they will not commit suicide…". Yes! ÌS?D??TUN will revive you!
Your spirit and soul would crave being made anew with ÌS?D??TUN, I tell you. I received those songs for all of us who desire to be awake and stay woke, my kind who desire to become new everyday!
LISTEN & ENJOY!!!