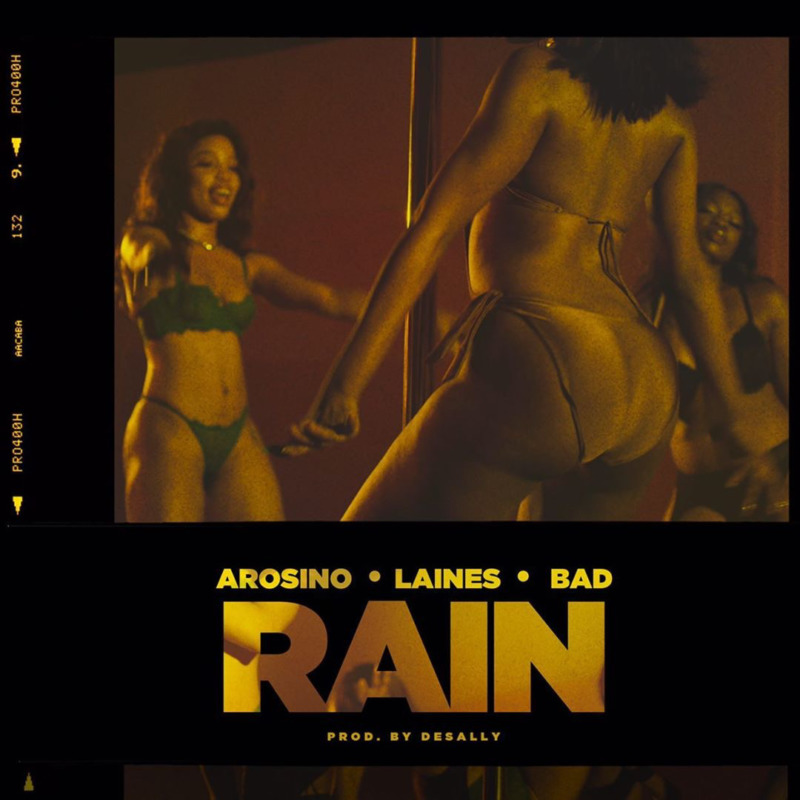 Arosino Elevates to a Different Level on New Single "Rain".
Not so many artists are fortunate enough to rise above the challenges they are faced with. There's a
myriad of talented artists who have toiled and have yet managed to reap anything. They are our
everyday neighbors. All over the world, it often takes some struggle to become successful as a musician.
As a Nigerian, it's like trying to woo an Igbo woman without a car. It's difficult and frustrating. Most
people eventually give in to the pressure and chase after something else.
So, when young artists show up and catch the attention of listeners, it's noteworthy. This is what Arosino has been able to accomplish. His music has earned him an audience. Arosino has shown that he has the potential to cause a spark in the music industry. There's a passion in his voice when he sings. It cannot be ignored. It's like a driving force; it's impelling.
Now the singer has showed up with a new single during these quarantine times. The song, which he
aptly titled Rain, is a testament to the massive growth in his skill as a songwriter. The Afropop singer
exudes confidence with each line on the song. His sound has a special touch to it. You can feel it.
Arosino isn't a new to the music industry. Not only is he a talented singer and songwriter, he's the CEO
of Billz Music Empire. Asides making music, he is also a professional model. He released two singles in
2018. He featured Soundcity Underground artist, Jaemo Banton on No Regrets. It was considered to be a solid single from a newbie. On his second single, Bigman Doinz, Arosino took it up a notch and
featured prominent names like Ycee, Dapo Tuburna, and Karma. The song helped pushed him to a
broader audience.
He continued his streak of dropping singles by dropping another single Gbesile in 2019. He wouldn't
drop any other song until he dropped a new song, Good Living, in 2020. An AfroRnB song to start the
new year with. The singer who hails from Warri also ensures to complement his songs with quality
visuals. He's an artist with a sense of direction and you can tell from his music videos.
There are a lot of acts bringing change to Afropop. Arosino prides himself as one of them. His new song
Rain is a vibe that puts you in a vibrant mood. It's a mid-tempo song and Arosino features Laines and
Bad. It was produced by Desally, the producer with whom Arosino shares great chemistry. Rain is a
braggadocio song where Arosino sings about how the physique of a certain lady incites him to give her
whatever she desires. The two other acts Laines and Bad bring their own fire to the booth respectively.
The question now remains whether Arosino will cause an upset with his new single "Rain".