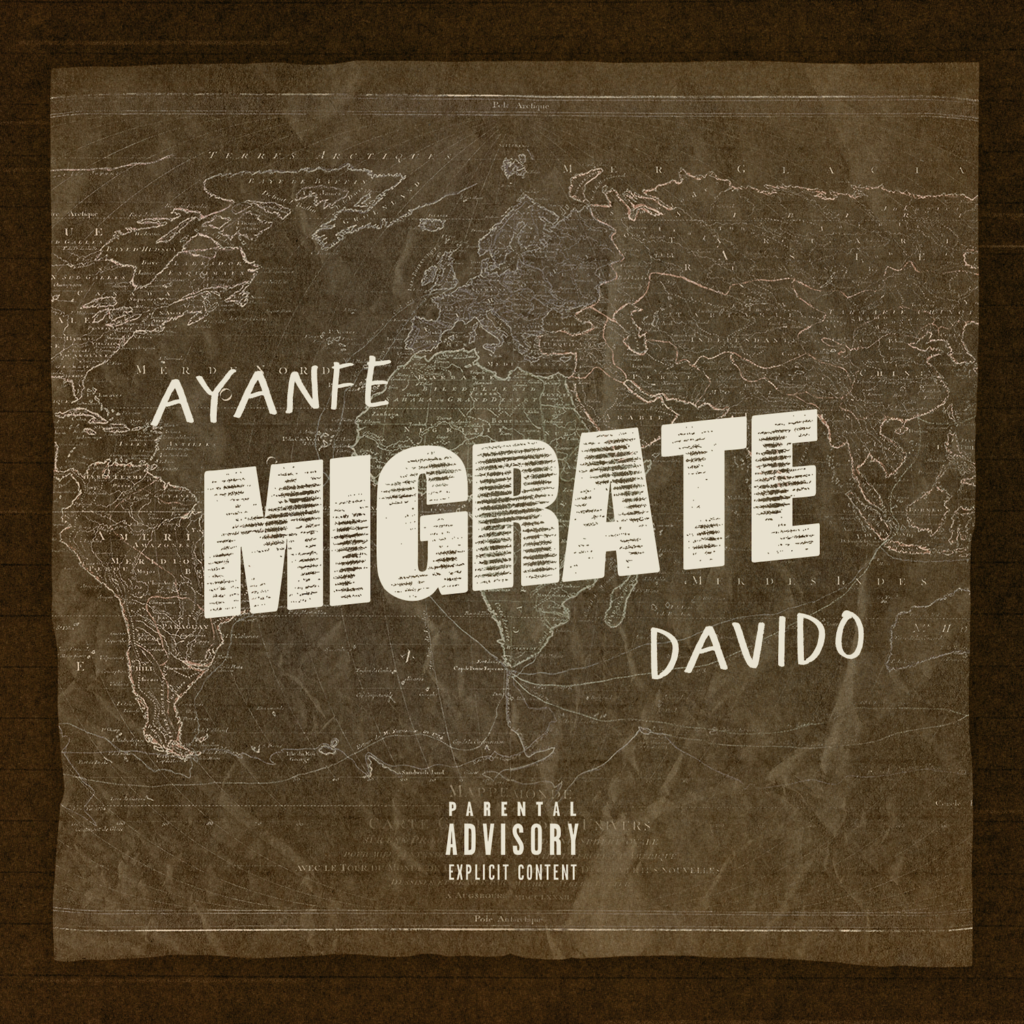 Ayanfe and Davido unleash a brand new jam titled "MIGRATE", produced by Smeezbeat.
The ObamaDMW aka 44 signee (Ayanfe) made the late Davido aide proud with the release of this new single- "Migrate". In his words; "I feel so much joy in my heart right now!!! This is really huge for me…
Finally!!! We #MIGRATE but it breaks my heart so much that the Don isn't here to see it..
I know you are watching from above and keeping us safe.."
AYANFE – A PROVEN FIRELIGHT IN THE BIG YARD We have been passed the baton of discussion about a thriving young man in the Nigerian music industry called Ayanfe. The Ekiti state born rising star whose appellation depicts 'The Chosen One' is without doubts on the ordained path of several exploits and grand slam success. His sojourn through different states of the country for his preliminary education after birth in Kwara state led him to attain the tertiary level at the Osun State University where he took a break after 2 years to channel all efforts in his music career. Can we talk about that?
The parochial inference for taking a break from the university is usually themed a shift or total loss of focus but Ayanfe proved the norm outrightly wrong. He immersed himself in creating quality contents with all the resources available for him at the time and never held back a minute in putting it out. His self sustainability can categorically be deemed responsible for his new experience in the music pool today. We are not far-fetched from how Ayanfe practically bought the attention of the public with his viral musical clip titled 'Morenikeji' which accrued over 100,000 views in a blink on Instagram. You see what we are talking about? This widely accepted act amongst other contents including freestyle clips and cover of Davido's hit track 'Risky' earned Ayanfe the green pass into more exploits as stated earlier.
He succeeded this feat by getting signed into the most solid record label on the block, DMW/OMW. Ayanfe finessed further expectations on his debut single release of April 2020 titled 'Pretend', the follow single 'African Vibe' and the late 2020 jam with Mayorkun – "What's Going On?".
Today August 27, 2021 he unlock a new Ayanfe titled "Migrate" featuring the Baddest! Davido. This the first single off his long awaited project. Listen and Enjoy below