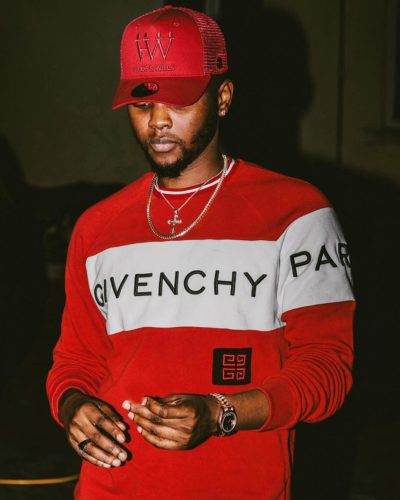 Kizz Daniel during an interview with Tush Magazine said his song with DJ Spinall, "Baba" is actually dedicated to his Father who he referred to as Baba lecturer in the song. Kizz Daniel says his still misses his late father who was his major support when he was still alive and his father's death is what made him hold his family dear and fostered the extreme close relationship with his brother Uthman. "Mi on fi family sere" were the words Kizz Daniel said to explain how much he loves his family. He also says his father and brother are the reason why he still singing and that he owes it to them to release Good songs which is why he wants to be an artist with no bad song.
Below are his words with tush magazine;
"My father is the reason why I am still singing. My brother also", he says. Kizz's late dad is the "baba lecturer" he referenced in "BABA" – his collaboration with DJ Spinall. He tells me his father would often say to him, "son, you are a star among stars."

"Baba Lecturer In The Song "Baba" Is Actually My Father – Kizz Daniel Reveals", 5 out of 5 based on 1 ratings.
---