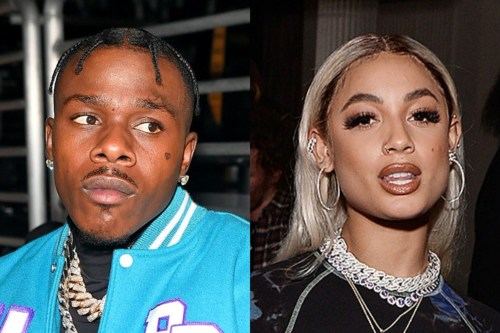 Just before taking a break from social media, DaBaby's baby mama, DaniLeigh shares her last words.
It has been a roller coaster of drama between DaBaby and his baby mama, Dani Leigh. Dani was caught on live feeding her baby when the rapper threatened to throw her out of his house with their 3-month-old baby and called the cops on her.
Things escalated so fast, and this led to Dani being charged with assault on their 2nd visit to the house after DaBaby accused her of attacking him.
Taking to her official Instagram page following her release, she said, Last thing I'ma clear… I didn't leave the house bc I'm in Charlotte.. I have no friends/family out there and I ain't walking outside exposing and myself looking crazy with luggage.
My assistant flew in so I could catch a flight that was later. But I wanted to go to  house to grab baby's clothes. He said na.. then he went live. Did me how he did.. and the rest is yeah… but needed to clear that so y'all don't think I'm just sitting there while someone 'kicking me and my baby out.' 
Done dragging this! Unless someone else wanna say some cause I'm defending myself on everything. I'm done.. I'm sorry. Off the internet. I can't see all this. Focusing on my girl. I'm quiet.