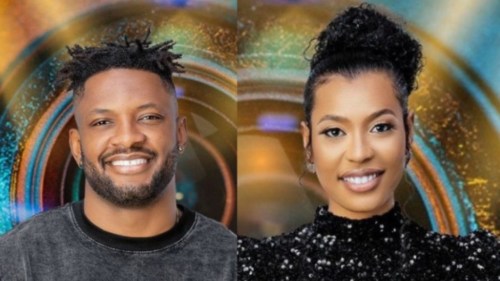 Nini returned back into the main house in the early hours of today, after being away for about 24 hours as instructed by Biggie.
Although she was spotted by Pere, who in turn woke her love interest, Saga, non of their reactions can be compared to that of Cross, who did not see her until this morning.
On seeing Nini this morning, Cross acted as though he had just seen a dead person come back to life.
Recall that Biggie, during a diary session on Tuesday instructed Nini to use a secret emergency exit upstairs and leave the house for 24 hours.
She was instructed to keep the secret and not disclose it to anyone. Biggie gave Nini the task after she broke down in tears and complained about being exhausted.
Biggie also asked her to act oblivious when she returns and she is being asked questions.
Watch the moment Nini Snuck back into the main house: