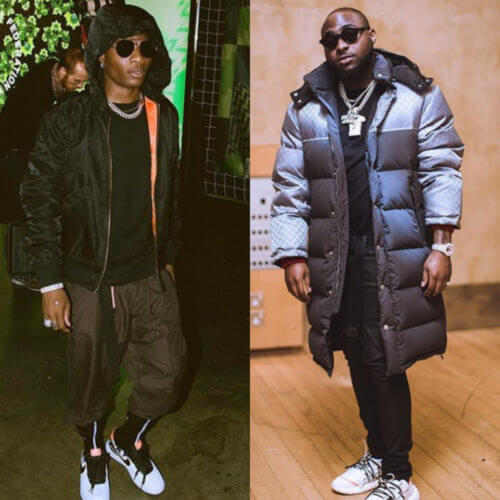 Davido and Wizkid's rivalry is undoubtedly the biggest music rivalry the Nigerian music industry have ever experienced. Both artistes have the largest fan bases in Africa which even make their rivalry more intense and never always free of comparison.
Both Davido and Wizkid fans have been heard calling their favourites the Jay Z of Afrobeats or the biggest ever stars of Nigerian music.
The reason they call either either of both artistes the Jay-Z of Afrobeats is quite simple, and it is because Jay Z is the biggest Hip-Hop artiste in the history of American music, which synonymizes either of David & Wiz being the biggest artiste in the history of Nigerian music.
However, with the recent declaration by Wizkid on his Instagram page where he declared he is the Jay-Z of Nigerian music, eye-brows were raised with lots of people disclosing that Davido fits the tag more.
Therefore, we have brought the question forward to you guys to decide on who wears the crown.
Davido or Wizkid – Who is the Jay-Z of  the Nigerian music industry?

"Be Truthful!!! Davido Or Wizkid – Who Is The Jay-Z Of The Nigerian Music Industry?", 5 out of 5 based on 1 ratings.
---