Bella Shmurda Simi 'Loose It', Produced by Niphkeys.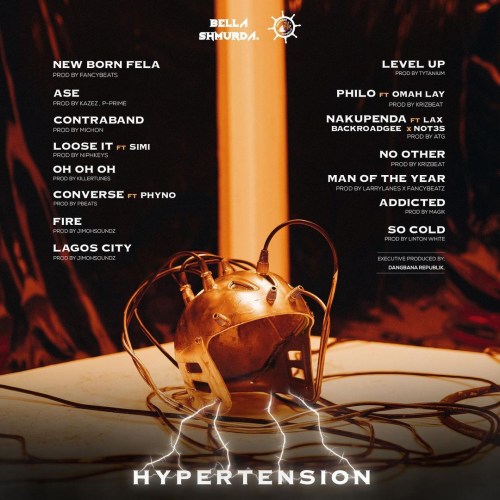 Bella Shmurda Loose It – Dangbana teams up with Simi to deliver this dope love track title, "Loose It".
'LOOSE IT' is taken from Bella Shmurda's debut Album. Across Hypertension's 15 tracked project, that image of street poet is accompanied by a more cogent picture of the singer as a young man at peace with life in the bright lights.
According to Bella; "'Loose It' is a song about heartbreak, and I featured Simi on this one to allow the parts about experiencing heartbreak to feel real. I got her vocals back in less than a week, and the song was ready."
Quotable Lyrics
Bad girl put me on duty oh
Gat me feelin' perry, bad man on duty
I used to be loyal to my duty oh
Fine girl, bad girl, she ah guilty
Got me feeling if your love is a crime?
You foh don jail me for life
Now, me, I don realize
Everything wey you talk, na lie
My baby, oya, loose it
You just dey whine me, whine me, whine me
You just dey confuse me
You just dey turn me on, me on-on…
Listen!