Nigeria has long been a hub for creative music and the nation's Best female music artists have been a driving force in the industry for years. In a country where women are often faced with challenges when it comes to expressing their talents, Nigeria's female music artists stand out for their incredible achievements.
Examples of female Nigerian music artists are Tiwa Savage, Tems, and Yemi Alade. Tiwa is a multi-platinum artist with over 5 million streams and a career that has spanned over a decade. She has held a number of awards, including being named 'African Artist of the Year' at the MTV Africa Music Awards. Her career is an indication of what women can achieve in the music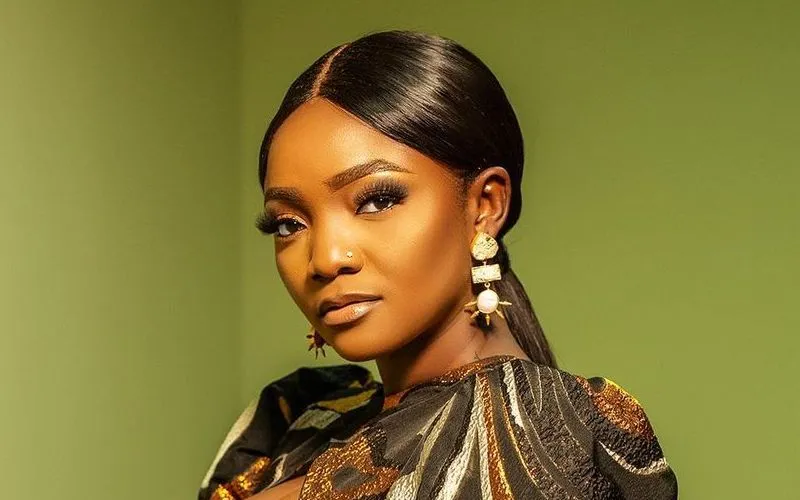 Simi began her musical career in 2017 when she released her debut album "Simisola." The album was an instant hit, and by 2023, Simi had released five studio albums, and two EPs, and had collaborated with some of Nigeria's most renowned artists. Her music was a unique blend of Afropop and R&B, and her lyrics touched on topics such as love, relationships, and self-empowerment.
In 2023, Simi was nominated for a Grammy Award for Best African Music Album, and she won numerous awards at the Nigerian Music Awards, including Artist of the Year. She also performed at numerous festivals and events around the world, and her songs were featured in films and television shows.
Simi has also become a leader in the Nigerian music industry, advocating for the rights of artists and pushing for greater diversity in the music industry. She has been vocal in her support of female artists in Nigeria and has pushed for greater recognition of their work. Simi has also used her platform to raise awareness about various social justice issues and has spoken out against gender-based violence.
Simi's success in 2023 has established her as one of Nigeria's most popular and influential artists, and her impact on the music industry is undeniable. With her unique sound and powerful message, Simi is sure to remain a prominent figure in Nigerian music for years to come.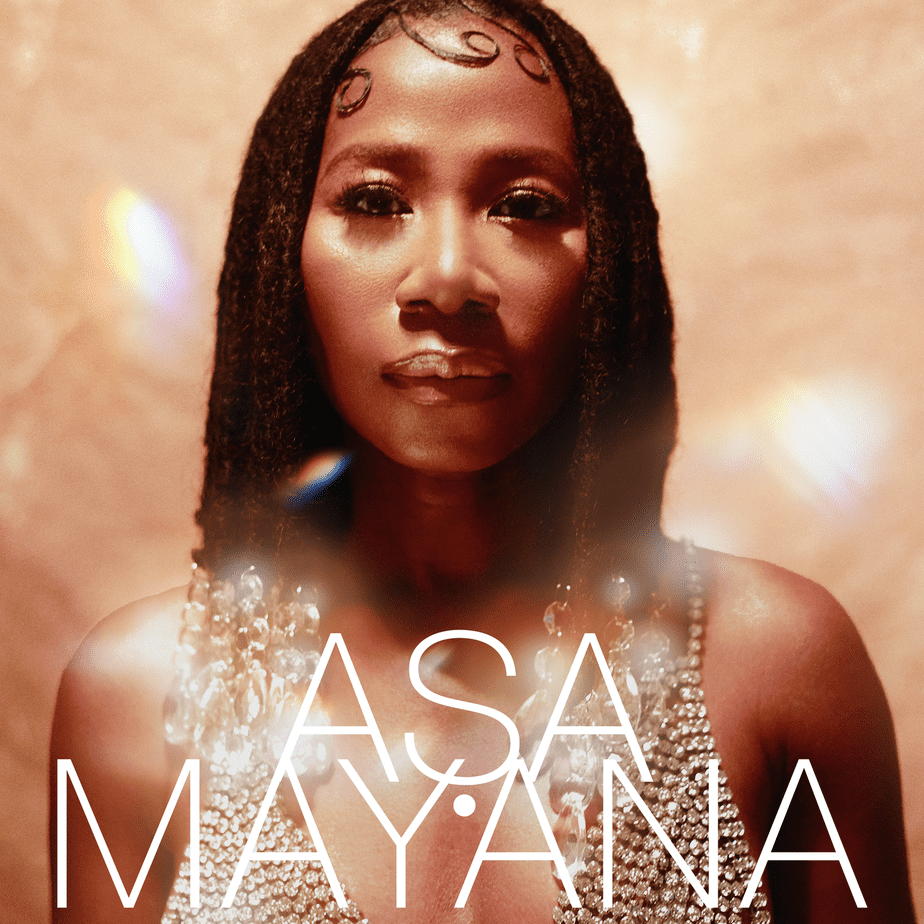 Asa has been leading the charge in the Nigerian music scene for the past few years, and with her latest album, she has cemented her status as one of the country's premier artists. Her unique blend of soulful R&B, pop, and folk has captivated audiences around the world, and her impressive vocal range and songwriting ability have made her a force to be reckoned with.
Asa's sound is rooted in traditional Nigerian music, but she has also incorporated elements of hip-hop, jazz, and reggae into her music. Her lyrics are often characterized by a sense of hope and positivity, and her songs often explore topics such as love, faith, and identity. Asa is also known for her powerful live performances, which often feature a mix of acoustic and electric instrumentation.
Asa's success has been a long time coming. She has already been nominated for several awards, including the Best African Female Artist Award at the 2018 African Music Awards. Her music has also been featured on various television shows and movies, and she has collaborated with a number of notable musicians, including Wizkid, Burna Boy, and Omawumi.
Asa's success is a testament to her hard work and dedication. She is a true artist with a unique voice and a passion for music. As she continues to rise in the music industry, she is sure to continue to captivate audiences around the world with her inspiring music.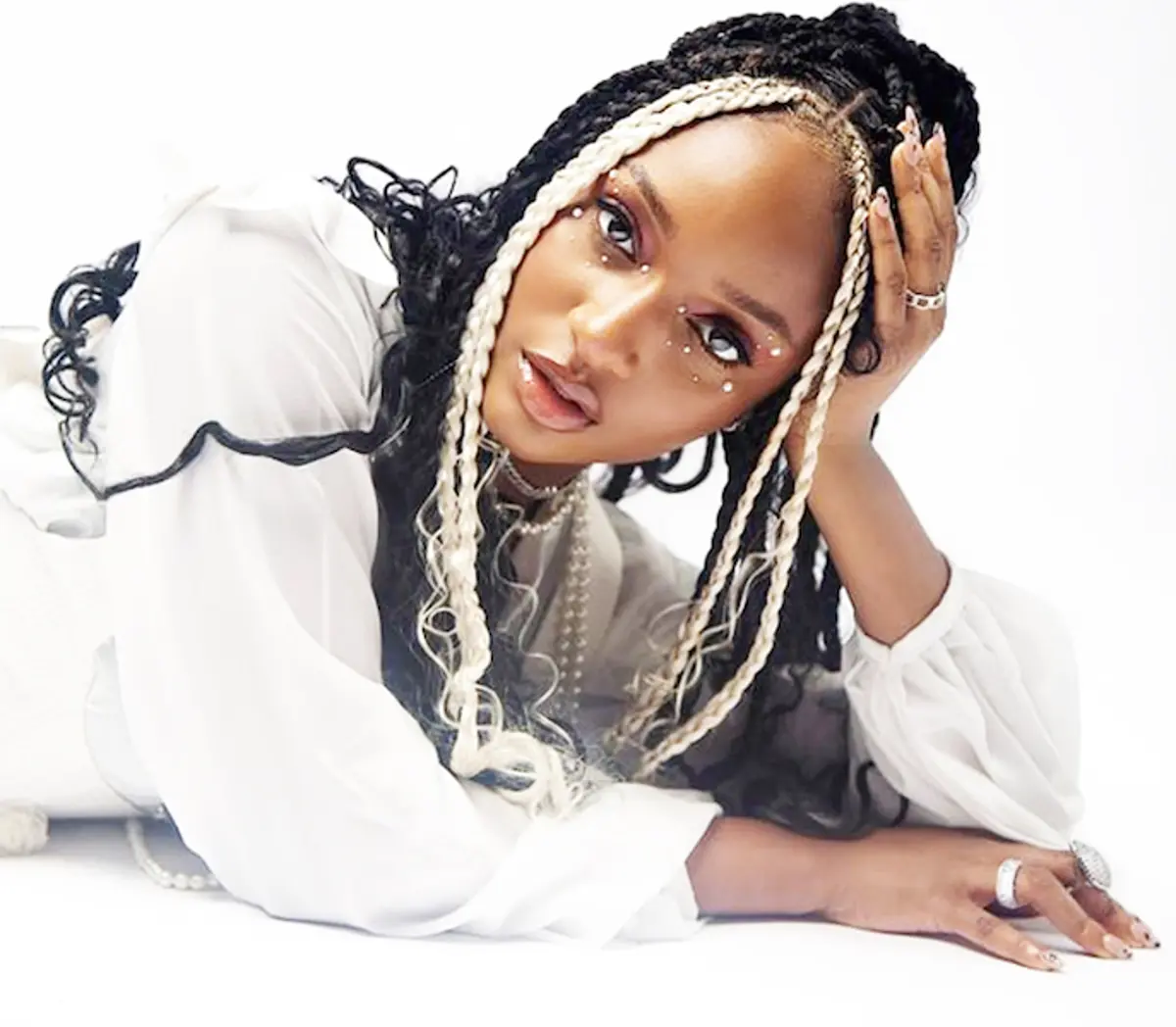 Ayra Starr is a multi-talented singer, songwriter and performer hailing from Nigeria. She began to draw attention with her single "Away" and since then her music has been nothing short of captivating. Her sound is a mix of R&B, soul, funk and Afrobeat, creating a unique blend that has been well-received by audiences around the world.
The Music
Ayra Starr's music is deeply personal and honest. She often speaks about her own experiences, as well as those of her friends, which allows her to draw listeners in with her storytelling. Her lyrics are clever and her melodies are infectious, creating a sound that is both soulful and catchy.
The Production
The production of Ayra Starr's music is second to none. Her producers have created a lush and layered soundscape, allowing her voice to take centre stage while still maintaining a powerful and dynamic atmosphere. The production brings her music to life and showcases her talents in an exciting and captivating way.
The Impact
Ayra Starr's impact on the music industry has been remarkable. She has been praised for her honest and thought-provoking lyrics, as well as her ability to create a unique and captivating sound. Her music has resonated with audiences all over the world, making her a rising star in the industry.
Ayra Starr is an artist to watch in 2023 and beyond. Her debut album is sure to be a hit and her music will no doubt continue to captivate and inspire. Keep an eye out for this talented musician, as her star is sure to continue to rise.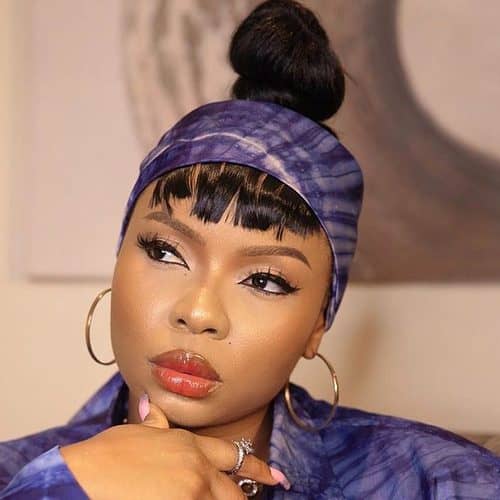 Yemi Alade is one of the most respected and successful Afro-pop artists in the world. Her music speaks to the soul and her phenomenal vocal range has earned her numerous awards and accolades. Since the release of her breakthrough hit single 'Johnny' in 2014, Yemi has gone on to become a household name in Nigeria and beyond.
In 2023, Yemi is celebrating a decade of success with a world tour and a new album. Her latest album, titled '2023', features a mix of her signature afro-pop sound and a range of other genres. The album is a testament to her versatility as an artist and her ability to captivate listeners with her unique blend of sounds.
In addition to her music, Yemi is also an advocate for women's rights and empowerment. She has used her platform to promote female entrepreneurs and to speak out against gender-based violence. Her album '2023' features several songs that address these issues and her music videos often feature strong female protagonists. Yemi's 2023 tour is set to be the biggest of her career. The tour will take her across the world, from Africa to the United States and Europe. She will be performing hits from her previous albums, as well as songs from her new album '2023'.
Yemi Alade is an inspiration to many and her 2023 tour is sure to be an unforgettable experience. With her powerful voice and passionate lyrics, Yemi is sure to make a lasting impact on her fans.
Tiwa Savage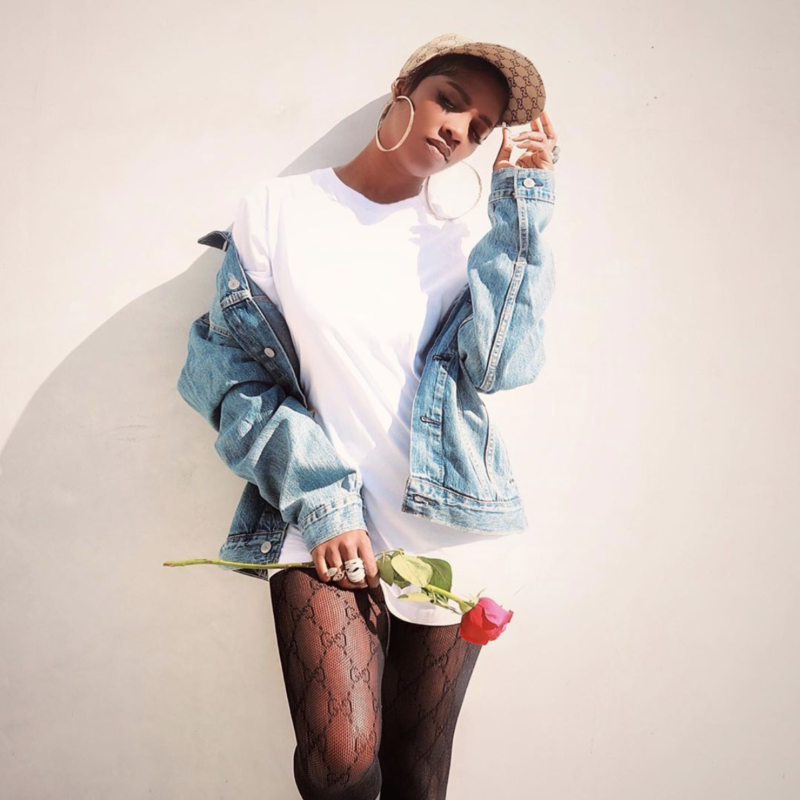 Tiwa Savage is an award-winning Nigerian singer, songwriter, and actress. Born in Lagos, Nigeria in 1980, she began singing at the age of 11 and went on to study the music business in the United States. After returning to Nigeria, she signed with Don Jazzy's Mavin Records in 2012 and released her debut album, Once Upon a Time
Since then, Tiwa Savage has gone on to become one of the biggest and most successful female artists in Africa. She has collaborated with numerous top African artists, including Wizkid, Davido, and Yemi Alade. Her music has been praised for its combination of traditional African rhythms and modern production values.
Tiwa Savage has also become a successful businesswoman. She owns her own record label, 323 Entertainment, and has opened a clothing line, Red Army Clothing. She has also recently launched her own YouTube channel, which features her music and lifestyle videos.  Tiwa Savage has won numerous awards and has been recognized by various organizations for her work. She was the first female artist to be named MTV Africa Music Awards Best Female Artist in 2016, and she has also won MTV Europe Music Awards Best African Act.
Tiwa Savage is an inspiration to many young African women. Her music is a powerful voice for female empowerment and social change, and her success as an entrepreneur and businesswoman serves as a beacon of hope for African women everywhere. With her talent, ambition, and hard work, she is surely destined for even greater success.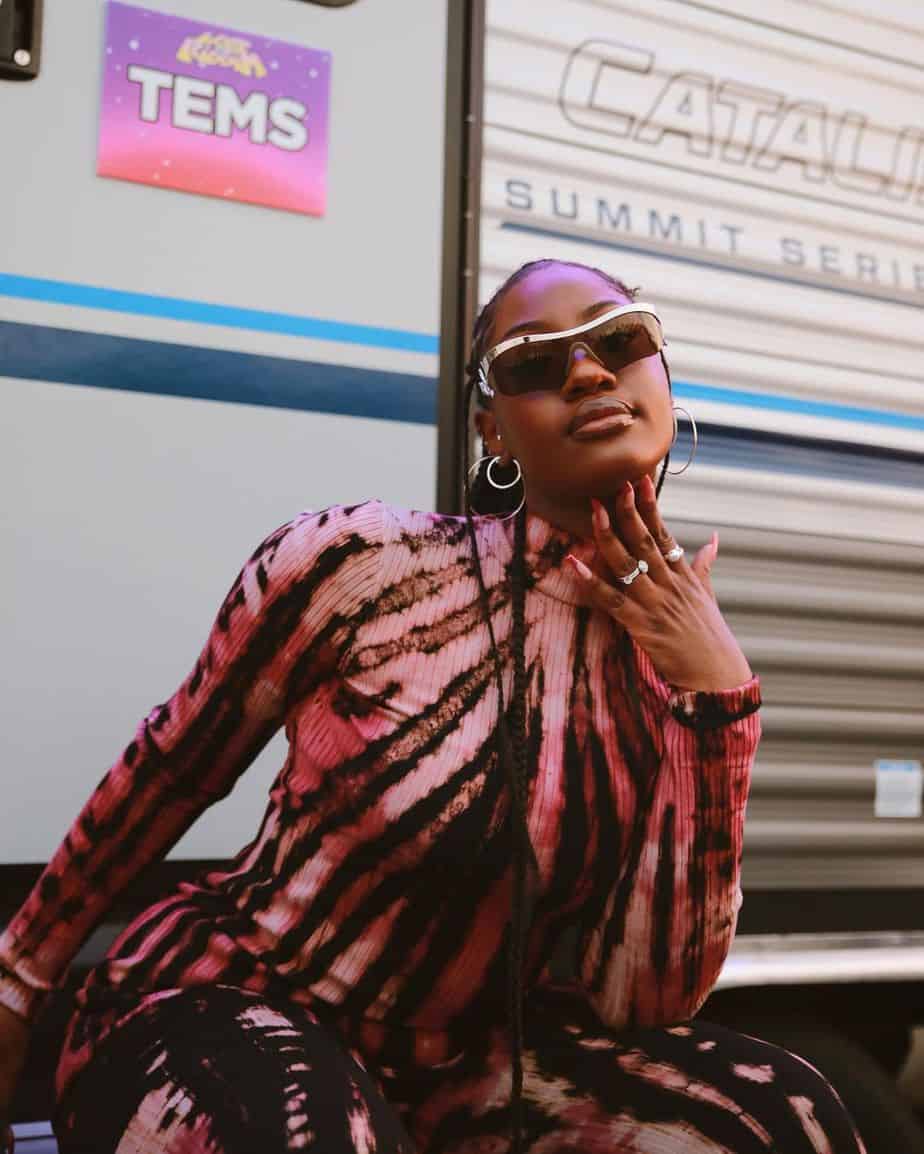 If you've been paying attention to the music scene in Nigeria lately the No 1 Best Female Nigerian Artists is no doubt Tems, you may have noticed a new artist quickly rising to fame – Tems. As a young singer and songwriter, Tems has already achieved tremendous success in a short amount of time. From her captivating live performances to her powerful lyrics to her heart-warming music videos, the 27-year-old Tems has quickly become one of the most popular artists in the Nigerian music scene.
Tems' Rise to Fame
Tems began her career in 2017, when she released her debut single, "Try Me." The song immediately gained traction, and Tems soon became a household name. By 2019, Tems had already released several successful singles, including "Mr Rebel," "These Days," and "Looku Looku."
In 2020, Tems reached even greater heights of fame with the release of her debut EP, For Broken Ears. The album was praised by critics and fans alike, and it quickly became one of the most popular albums in Nigeria.
Tems' Impact on Nigerian Music
Tems has had an undeniable impact on the Nigerian music scene. She has inspired countless young artists to pursue their dreams and has helped to bring a new level of sophistication to Nigerian music. Her success has also helped to bring attention to the Nigerian music scene, and her influence is sure to be felt for years to come.