Last Updated on Mar 24, 2022 | 12:03 by Tommy
Best of WizKid , BIG WIZ, Machala 2021.
Ginger
Ginger is an impressive track off the Made In Lagos album by Wizkid. It is a dope collaboration with Burna Boy and one of the most fast paced songs on the album. Ginger was targeted at the local Nigerian audience, and it did its job perfectly.
Essence
Essence is the monster hit track off Wizkid's fourth Studio album, Made In Lagos. This record features alté powerhouse artist Tems, and it's one of the most successful songs on the album.
Essence Remix
Essence Remix is the biggest Afrobeats song in the world right now. It peaked at number 11 on the Billboard Hot 100 charts in 2021. Essence Remix is a collaboration between Wizkid, Justin Bieber & Tems and it's been argued as the song of the summer in the USA due to its effect on the black community.
ANOTI
Anoti is another dope song from the Made In Lagos project. This song was written by Bella Shmurda when he and Wizkid linked up in Ghana. Anoti is simply a feel good song, with moderate lyrics and a decently monotoned beat. Listen below;
MOOD
Mood is a feature with BNXN (Buju) and another great song on the Made in Lagos Deluxe Edition. Mood is equally one of the most successful songs on the album, and it was co-written by BNXN. It rules the airwaves and charts alongside Essence, although it didn't record as much success.
LV n ATTN by Lojay
LV n ATTN by Lojay is a surprise feature off Lojay's debut EP with Sarz. The track is a deeply unique song that blends Lojay's piercing vocals with Wizkid's laid back vibe. This was definitely one of Machala's best performances in 2021. Listen below
System by Dave
System is one of the dopest songs of UK rapper Dave's 2021 album, We're All Alone In This Together. This record garnered tremendous success in the UK, also further solidifying Wizkid's place in UK Afrobeats with his melodious chorus.
Wine baby, show me that your wine on well
Yeah, show me that wind on well, yeah, yeah, yeah
I never knew about you so well
But money make her kiss and tell, yeah
Only pray for love, God and peace and love
My enemies really pray for war…
Listen!
B.D'OR (Ballon D'or) by Burna Boy
B.D'OR was recorded in 2020, around the same time as Ginger, but it wasn't released until 2021. When the record was released, it was met with a critical backlash from local listeners, but eventually caught up with the audience. Listen below
Made In Lagos Deluxe Edition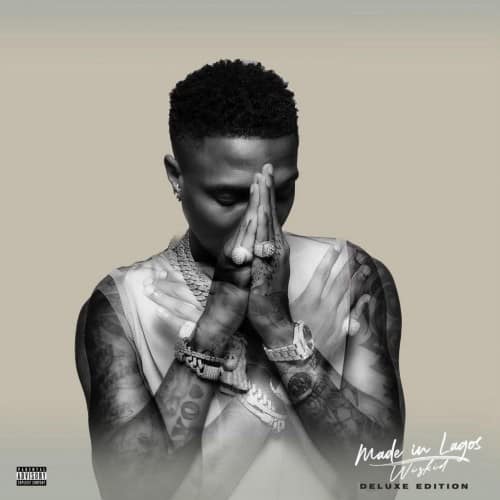 Made In Lagos Deluxe is the icing to the MIL project which eventually contributed to the success of the album after almost a year post-release. The project included chart topping tracks; Essence Remix, Mood and Anoti.