Last Updated on Feb 19, 2022 | 00:22 by Tommy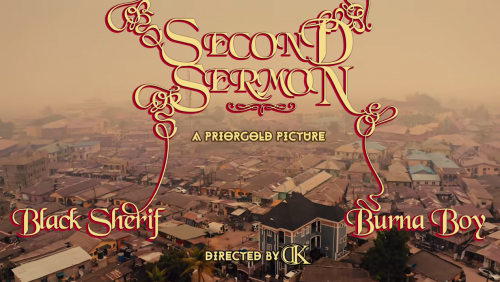 Second Coming Remix visuals performed by promising young singer Black Sherif and African Giant Burna Boy.
Mohammed Ismail Sharrif, popularly known as Black Sherif and casually as Blacko under EMPIRE releases Second Sermon music official video. He is joined by Odogwu (Burna Boy), Pocolee and Jago.
The song which was released in 2021, raved into 2022. And in no time it became an addiction because of the powerful lyrics;
Astaghfirullah They Hate on me but
Alhamdulillah I'm good
From a young buck ive been a Backroad G with the Brukutu brukutu
This is what I do
Don't get it confused
Yes I be gorilla but you cannot lock me in the Zoo (Wuu, wuu, wu …
Watch the new Director K (DK) directed video below;