Last Updated on Mar 18, 2022 | 11:31 by Tommy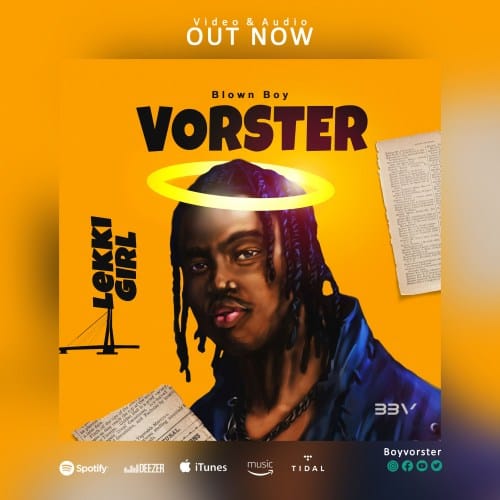 Nigerian/South-African based Afro-beats artist Kings Omogiate A.K.A "BLOWN BOY VORSTER" (@boyvorster) hails from Edo state but was born and bred in the Delta region of Nigeria. His love for art and creativity started at an early age. He is currently one of the best indie afro-fusion sensation in the music industry today.
He just released both Audio and video his new single titled LEKKI GIRL, the video was directed by one of Nigeria's finest Avalon Okpe and is currently receiving great accolades.
LEKKI GIRL is streaming on all digital platforms… STREAM/GET HERE
Follow BLOWN BOY VORSTER on social media: @boyvorster