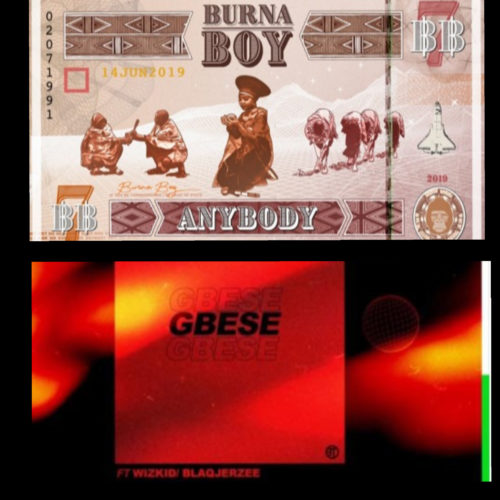 Dj Tunez's latest single "Gbese" featuring Wizkid and also Burna Boy's "Anybody" are two interesting Afrobeat tunes that dropped some weeks back.
Since these two songs got released, there have been big rave about them as well as arguments developing as to which is a better tune.
"Anybody" can be partly said to be an inspiration from Fela's pattern of music which many acknowledge to be a fantastic effort while "Gbese" which is dominated by Wizkid's vocals is an high-life inspired record that also sounds wavy too.
However, with the inevitability of comparison in our music industry, we have decided to compare the two records by asking you below which you think the better song is between two records.
Burna Boy's "Anybody" VS DJ Tunez's "Gbese" Ft Wizkid – Which is a better Afrobeat record?
---