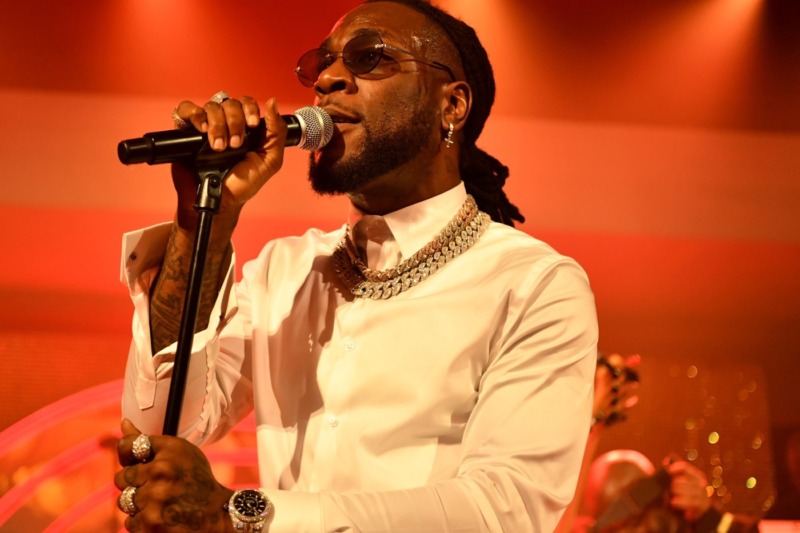 BURNA BOY's 'DESTINY' SONG FEATURED IN US PRESIDENT ELECT, JOE BIDEN'S INAUGURATION PLAYLIST.
Nigerian singer, BURNA BOY has one of his singles from "African Giant Album" titled 'Destiny' included in Joe Biden and Kamala Harris's Presidential Inauguration official playlist.
The playlist consists of songs from all over the world and 'Destiny' by Burna Boy is the only African/Nigerian song that was added to the playlist of Joe Biden and Harris Inauguration.
The Raedio have released a 46-track playlist available on Spotify, Apple Music, Youtube, and Soundcloud, and one of the songs on the list is Afrobeats Titan Giant Burna Boy's "Destiny" off his 2019 Grammy nominated album "African Giant". This official Inauguration Playlist is a carefully curated playlist by the good folks at Raedio + D-Nice for the inauguration of the 46th President & Vice President of the United States.
View this post on Instagram
The inauguration committee CEO, Tony Allen has said "During a tumultuous year that has kept so many loved ones apart, music has been a consistent vehicle that has kept us connected. Whether you are a country soul, a jazz enthusiast a hip hop head, a classical sort, or just love that old time rock and roll, music clarifies, inspires, unites, and heals."
These songs and artists reflect the relentless spirit and rich diversity of America. They are the score to a new chapter and will help bring people together as the Biden-Harris Administration begins its important work to unite our country," he added.
With all this being said the playlist features songs from artists from different part of the World including Beyonce's 'Find Your Way Back,' Kendrick Lamar and Mary J.Blige 'Now Or Never', Kygo and Whitney Houston's 'Higher Love' and Marvin Gaye's 'Got To Give It Up.' among others.
GET/LISTEN TO THE PLAYLIST HERE