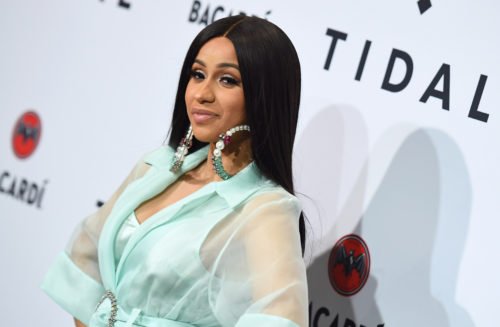 American female rapper and wife of Offset; Cardi B has apologized to her fans after she cancelled her performances from some shows she has lined up in the coming days.
You would be aware that Cardi B had a plastic surgery recently to remove fats from her body. She revealed that it was an advice by her doctor/surgeon after thes success of the surgery to have her take some time out so the scars from the surgery could heal up.
And as a result of heeding to her doctor's advice, Cardi cancelled her planned performances from the shows she has been booked for.
This has caused a lot of fans to blast the rapper as many of them paid for the shows only to have them see the rapper perform live.
However, on seeing the negative feedbacks from fans regarding her action, Cardi B took to a live video to express her regrets and the big price she paid to cancel the shows.
"I get paid a lot of money, a lot of money for these shows," said the rapper during her live-stream. "A lot of money like I'm cancelling millions of dollars in shows. But like health is wealth so I have to do what I have to do," she said.
The rapper also replied critics who have been questioning her on why she did a plastic surgery.
She responded saying she did it only because she needed to get rid of fats from her body as she isn't always chanced to work out due to the tight demands of her job.
---