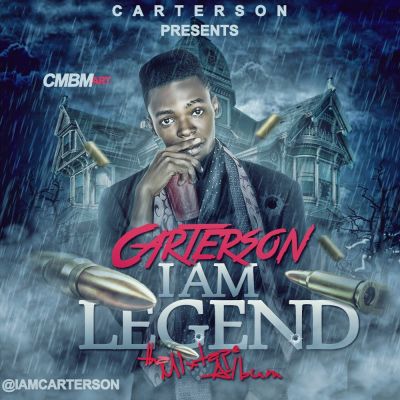 Carterson is an uprising underground rapper, he has been getting recommendations from known veterans in the industry such as Eva, Terry tha Rapman, Pherowshuz, A-Q to mention a few and this has got his name ringing. He has undoubtedly done a lot in trying to carve a nichè for himself in the industry.
"#IAmLegend" serves as his first body of work and features artistes including A-Q, Pherowshuz , ForsakenChild (Canada), Jiceboii, Tek Raymond, Slimbuck alongside productions from South Africa's TkidTheProducer and ABJ's fast-rising Bemshima.
After shaking the very foundations of Nigerian underground hip-hop when he released the first singles off this mixtape (Superhuman, No Tellin' & The Last Kings) we have the much anticipated tape here.
DOWNLOAD MIXTAPE: Carterson – "I Am Legend"
Now stream below!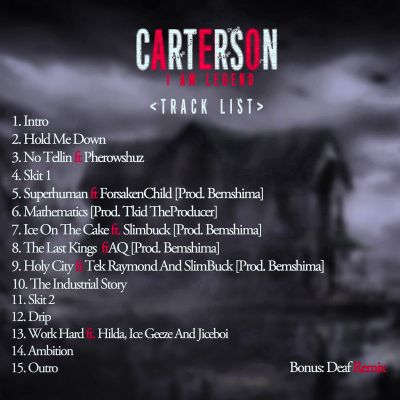 "MIXTAPE: Carterson – "I Am Legend"", 5 out of 5 based on 1 ratings.
---