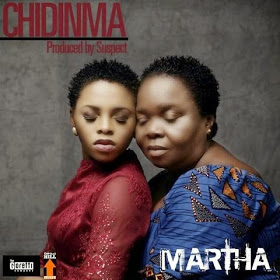 Power vocaled and pitch songstress, Chidinma releases a new track in honour of her mother, Mrs Martha Ekile. Titled Martha, it tells the story about how the superstar came to being and the invaluable roles her mother played in nurturing her to who she's become today. Very touching and emotional stuff. This one is totally unlike what we've heard from Ms Kedike.
The song MARTHA is dedicated to my mother Mrs Martha Ekile. I decided to show my fans a different side to Chidinma, a side never revealed to so many, a side I will forever remain grateful and indebted to Father Lord for His miraculous interventions and guidance in my life… I was conceived and certified totally blind at birth. For fifteen nights this woman held me in her hands and wept uncontrollably, with my father calling on God to bless newly born Chidinma with sight… On the 16th day I opened my eyes… And they been open ever since. I was born a very fragile baby with some health conditions. Her prayers took it all away. Today I dedicate my entire life selflessly and earnings to catering to visually impaired/blind people. Life is such a wonderful and colorful piece of art and it must feel like hell not to envision Gods creation.
DOWNLOAD Chidinma – Martha ft. Mrs. Martha Ekile

"Chidinma – Martha ft. Mrs. Martha Ekile", 5 out of 5 based on 1 ratings.
---