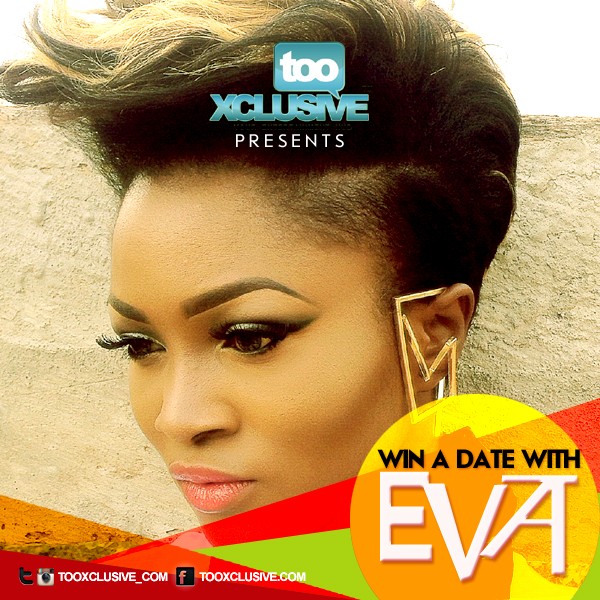 Just as Saint Valentine's Day is fast approaching, Nigeria's top female rapper EVA has made herself available for the public to snatch for a dinner date but this date is not coming free as you have to answer 4 simple questions…
Questions:
1. What is Eva's full name?
2. What is the name of Eva's make-up outfit?
3. What is the name of Eva's first EP?
4. In two sentences, say why you would love to meet Eva?
Send your answers with your 
name
,
Twitter/Facebook/Instagram ID
and
phone number
to 
[email protected]
and you might be lucky go on a dinner date with the sexy, sassy and talented EVA.
Entries close on the 3rd of February 2014 and the winner will be announced on the 7th of February 2014 via TooXclusive' official social media accounts.
Twitter: @tooXclusive_com
Facebook: www.facebook.com/tooXclusive
Instagram: tooXclusive_com
Note: You must be resident in Lagos to win
[youtube]https://www.youtube.com/watch?v=z9Be7lGA4tI[/youtube]