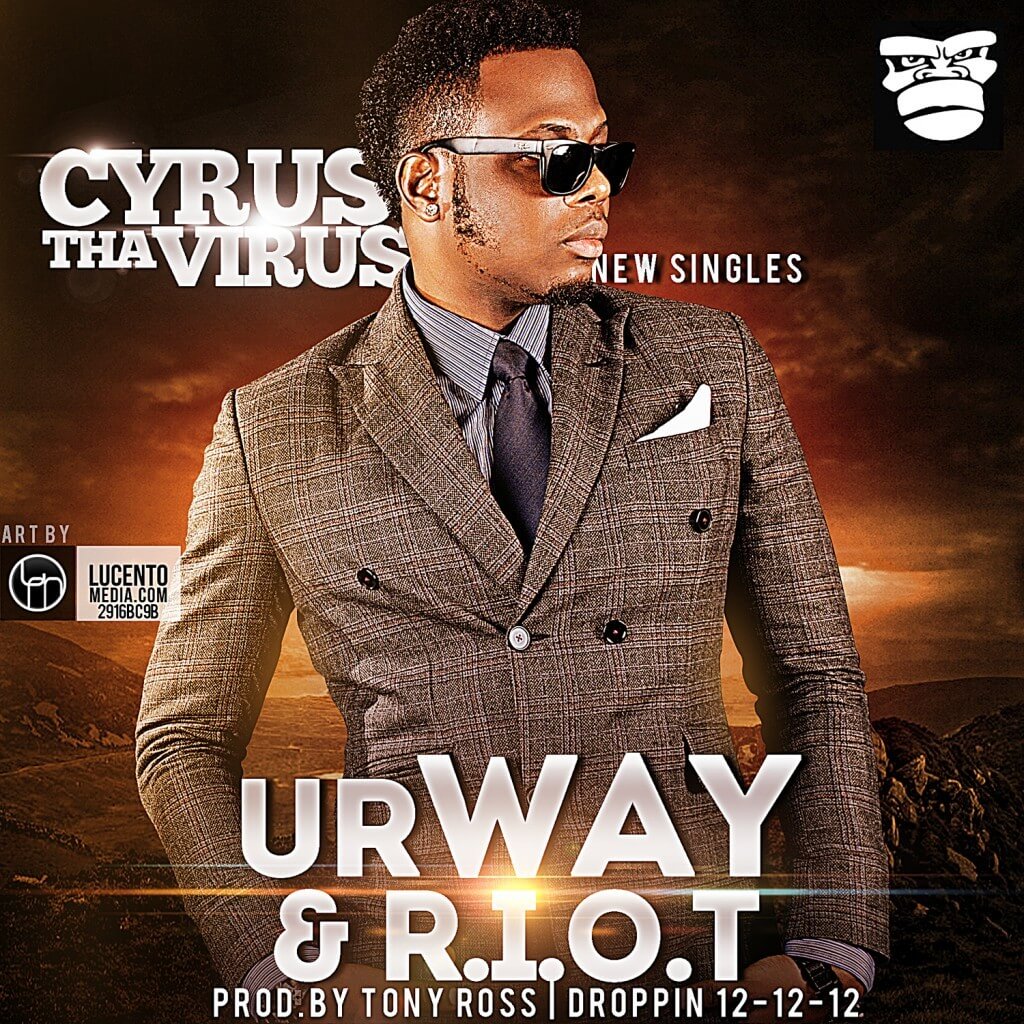 Cyrus Tha Virus retuns with three singles
UR WAY:
"ur way", is an Afrocentric flavored Palm wine soaked, Isi-ewu embellished, Nkwobi-dripped love song, an ensemble that shockingly shows Cyrus' singing prowess, that he's been honing for a while now; the beat is rich, laid back, melodious, bouncy and showcases the rich African drum patterns fantastically put together by respected south south beat maestro Tony Ross; Cyrus effortlessly belts out the love notes in what will shock alot of people, given his hardcore background and streak. This song is a lover's delight, sure to make some wedding ceremony playlist
R.I.O.T:
"riot the club' is a totally rambunctious, high octane, dance floor splitting , club banger; its an invitation for all the sexy ladies to let loose, lose their inhibitions and become the inner sexy alley cats that they are.here, cyrus also practically croons all through in wat has become a surprise inclusion to his other musical talents; pounding over heavy kicks is a rasping bassline and surreal synth strings and stupefying African percussion….this is definitely a RIOTOUS action film on the dance floor, beautifully put together by Tony Ross, who is fastly turning out to be the most sought after all round producer in the south south
TERMINATION!! (BOOM BAP!!!) feat KANEBI
AHAAAAA!! you knew we couldn't leave you without cyrus dropping his trademark hardcore diabolical triple hygroscopic, molten magma ryme spitting over a hideous, haunting, forbidden SUGAR KING beat!! sugar king has produced for the legendary Modenine , Boogey and continues his crusade of aligning with respected hiphop heads in Nigeria. here, Cyrus teams up with play records own rap seven star general KANEBI, and both verses are wild and grimy!! if you think swat and bloodhounds 2 was hard, wait till you hear this!!!!!
DOWNLOAD Ur Way
DOWNLOAD R.I.O.T
DOWNLOAD Termination [Boom Bap] ft Kanebi