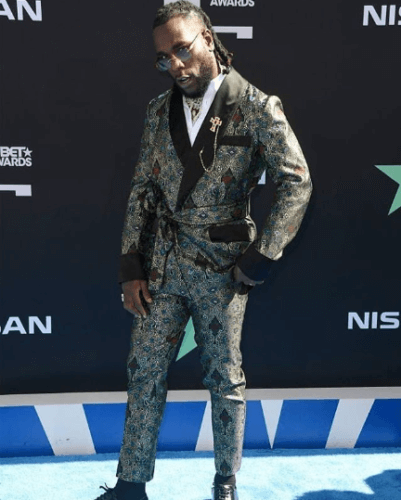 Grammy-nominated singer, Burna Boy has again bragged about being the African singer to pave the way for other artistes.
The singer made the headlines when he took to Twitter to brag about being the best after Afrobeats king, Fela Kuti. His statement had tongues wagging and a certain user identified as Joseph questioned the singer on his whereabouts when Afrobeat was struggling to hit mainstream. Joseph added that the best paved the way for him to hit it big.
He wrote: "Where Were you since 2010-2018? I mean where the fuck are you when Afrobeat was struggling to hit the mainstream? The BEST paved the way for you. You came In when the table has already been set and here you're claiming the BEST since Fela
Burna retorted stating that nobody paved the way for him and revealed how African artistes pay just to make the western world like them. He also bragged that the respect that African artistes are getting right now is because of him.
He wrote: Lol. NOBODY paved shit for me. Everybody dey find them own. I bin Out here, if you knew the way they made us look weak by begging and paying the western world to like us you will see that no table was set and I'm the one that brought you the Respect you currently enjoy. 
Lol. NOBODY paved shit for me. Everybody dey find them own. I bin Out here, if you knew the way they made us look weak by begging and paying the western world to like us you will see that no table was set and I'm the one that brought you the Respect you currently enjoy. https://t.co/oPS1HjPrEl

— Burna Boy (@burnaboy) February 12, 2020
---