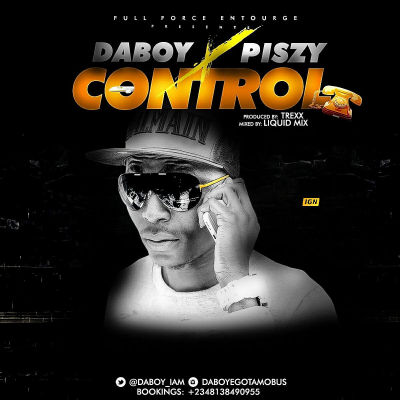 Fullforce Entourage Street Crowned prodigy Daboy turns up the nobs of goo music with another sure to be an anthem street hop tune titled Control featuring Piszy.
Music on the street hasn't been the same after the introduction of Daboy's Bolenbe which is still raving on streets, clubs, media houses and also played by all top notch DJs.
 The tune Control which is his first body of work for the year is clear to make rounds by DJs and music fans all around the World!!! Produced by Trexx and Mixed by Liquid Mix.