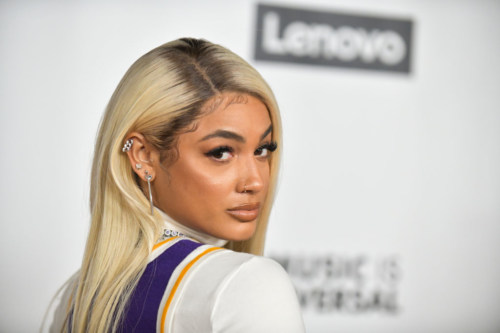 Danilaeigh seems to be in high spirits despite her debacle with her baby daddy, DaBaby.
The singer has reportedly reunited with her family and has been receiving support ever since she and DaBaby got into a spat on Livestream.
The former couple welcomed their daughter 3 months ago, and while people speculated that they had been in a relationship outside of the spotlight, DaniLiegh confirmed that to be true during their most recent viral moment.
Dani returned to social media with a question about getting her body back into shape following birth. How y'all get rid of stomach fat ? Lol, she wrote on her Instagram Story as she showed off her belly.
See Video: