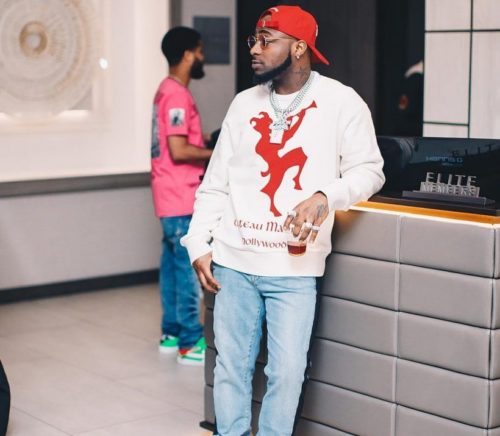 Davido has rejected the 'proposal' sent to him by an unidentified Instagram user who took to Instagram Direct Messenger to urge the singer to influence positive changes in Nigeria.
The unidentified user visited the superstar through his Instagram Messenger to call his attention to how Senegalese-American music superstar, Akon encouraged development and growth in Senegal with the highly efficient and effective influence he possesses.
He then urged Davido afterwards to follow in the Senegalese musician's  footsteps so as to propel positive changes in Nigeria.
The user wrote; "Only Akon stood up for Senegal. Today Senegal is a very great country, with good electricity, good roads, good security and many more. But Nigeria can never be counted for any good thing. If we will start calling our Nigerian celebrities, maybe they will have sense."
Davido however turned down the user's opinion as he reveals if he starts to make such move, it would still be the same Nigerians who he wishes to have good things that will still berate his actions.
He responded; "If i start now, una go tell me to dey my dey."