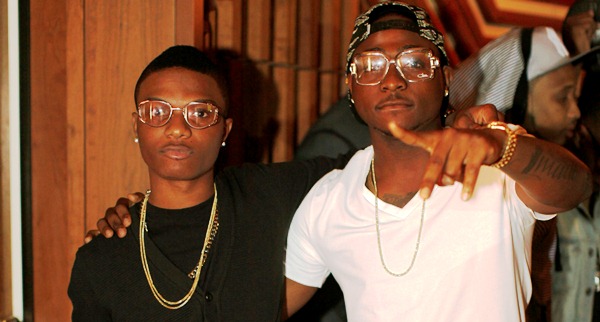 Like y'all already know, Wizkid nicodemus-ly dropped his album yesterday on iTunes which catapulted itself to the peak of the charts in less than 24hours (READ HERE).
As fans and industry associates came out baring their support and showering him with accolades via social media platforms, one superstar who couldn't afford to be M.I.A would be Davido who allegedly claims to be a big fan of his and was reportedly spatting over some unnecessities with the Starboy just recently.
Apparently, Davido was sincere when he went on Olisa's The Truth to say there's no beef as he'd bared his mind over the matter and long moved on. He further confirmed this with a congratulatory gesture. See what he tweeted below.

Suffice to say that the hatchet has been buried. This simple gesture goes a long way to showing O.B.O's exemplary sense of maturity. Like them niggas would put it, "bros before h***!"

This, indeed.