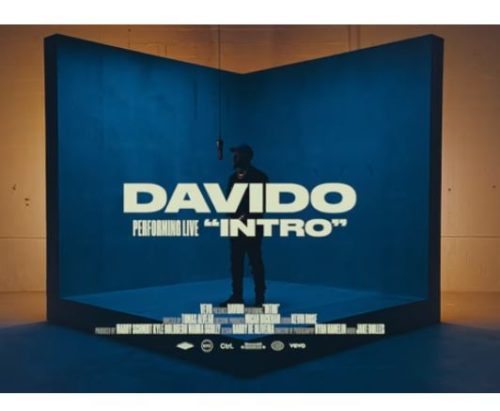 Davido during his world rounds entertaining his fans and lovers had a quick stop at VEVO Ctrl for a Live Session. He picks on 'Intro' off his new album 'A Good Time'.
Davido – "Intro". "Everything I do Is a lifestyle." Davido's brash announcement introduces 2019's critically acclaimed "A Good Time" and from there, like the private jets that litter his Instagram, the record takes off into the clouds. "Intro" the first track off the album produced by Kiddominant seems to be one of people's favourite. It talks about the true lifestyle of the music legend and his 'Better Life' fight for Nigerian Youths and the citizens.
Born in Atlanta before his affluent family re-located to Lagos, Davido (pronounced David-O, but apparently he doesn't care how you say it) tapped into the international pop scene a couple years ago with "Fall." Pitchfork named the enchanting love song one of the Top 200 songs of the 2010s; And two years after its release it became the longest charting Nigerian pop song in Billboard history. So did he collapse under the pressure? Nah. Instead, both the African and international listening community were gifted a record that deftly combines dembow rhythm with the swag of a Dirty South rapper.
So whether you're an afrobeats newbie, or an old head – Davido has something for you to groove to. Listen to "Intro" feel the rhythm and watch the pop star having A Good Time during his Live session with Vevo