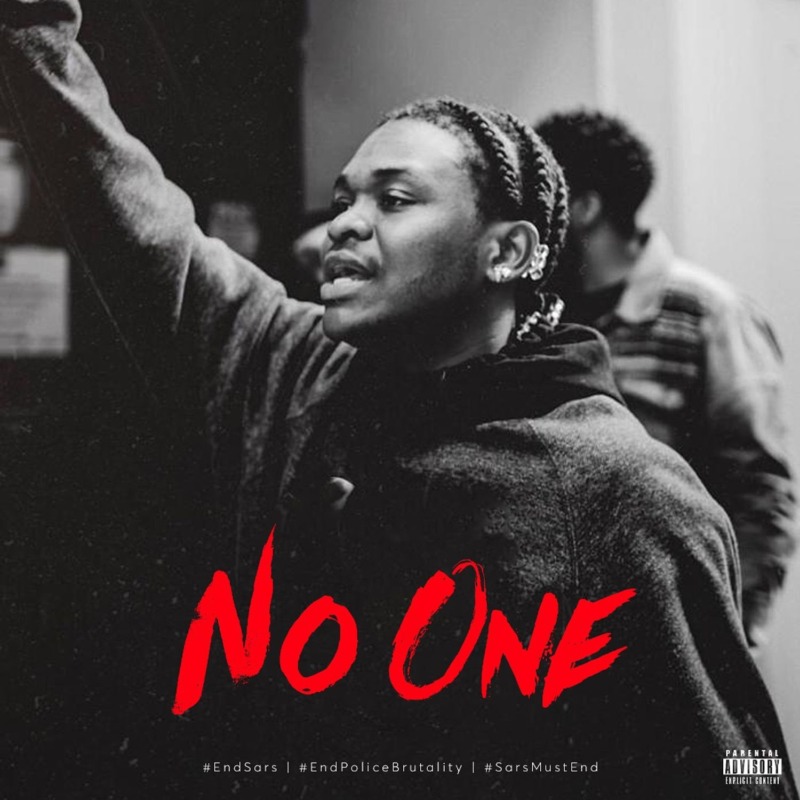 Dice Ailes leads his voice on #EndSars #EndPoliceBrutality #SarsMustEnd with the release of this record titled "No One".
The talented singer sings about how he sees No One by his side when oppressions and brutality comes, Dice Ailes advocates for Unity and Harmony sharing that our skin colours, religions and tribes/cultures shouldn't continue to factor the human division. Further clears that we should have one Race, look after one another, reduce the hates and prejudice. It's Time To Humanize!!!
On this record produced by Brym, Dice Ailes not only touches the End-Police-Brutality but also the worldwide Black Lives Matters….
Quotable Lyrics
Shey na like this e go dey dey?
Young man smile Police man frown
Na why Sars shoot a young man down
Young man down Policeman Smile
You take my vote and give me hope
When time come you let man down
Hopes so high when i look around i see No One
No one dey our side No one ooo….
Listen and Enjoy!!!