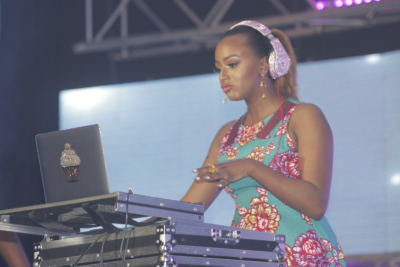 DJ Cuppy has been gifted a Hermes Birkin Bag worth over 200 million naira as a pre-Christmas gift. 
DJ Cuppy's new man is definitely going all the way to impress her this Christmas. DJ Cuppy who has a penchant for all things pink was gifted a Pink Birkin Bag by this mystery man. According to her, he bought it for her on their second date and it's not even her Christmas gift.
Hermès Birkin bags are the most expensive bags in the world, ranging from $40,000 to $500,000 for a single bag. The iconic bag is handcrafted and strictly exclusive, which drives the value of the Birkin year after year. Taking to her IG page top share a picture of the pink Birkin, she wrote: "Second date and he bought me a PINK BIRKIN ??… (This is apparently NOT my Christmas present!) #CuppyDat."
View this post on Instagram
DJ

"DJ Cuppy Gets Hermès Birkin Bag Worth 200 Million Naira From Mystery Admirer", 5 out of 5 based on 1 ratings.
---