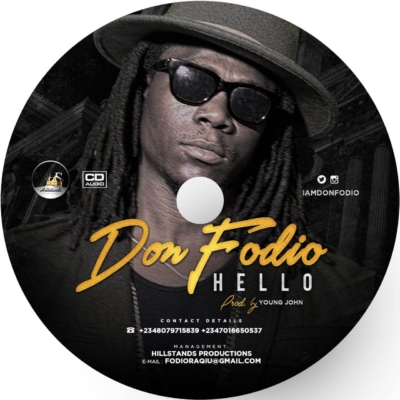 Usman Ligali better  known as DonFodio is a multitalented entertainer who Started his Entertainment career first as a rapper, A member of the group called deform group Images, the group recorded there first single Ewajo in 1999 and the single got the group lots of shows performing alongside notable Nigerian Artist like The Remedis, Plantainzhun boyz, Tribes men and so on, But the Group was dissolved due to poor management.
  DonFodio soon starts his solo career and discover his love for storytelling and decided to attend PEFTI to shape his screen play written skill after graduation In 2004 he wrote his first ever screen play which was Produced by Taiwo Oduala and after that he also wrote screen plays for a few other movie producers. After attending various movie locations with various movie makers in Nollyhood, in 2010 He traveled to the United States to study and develop more on his movie making Career.
He is studying Film-making/Cinematography at the Academy of Art University CA.
Living In the Bay Area (Dub-Nation..Go Warriors),  DonFodio also  has continue to perform as a Afro Dancehall Artist across the Bay Area.
As a Moviemaker, He is presently working on a YouTube series called What The Heck area  (WTHM) and also working has a Music video director for various local artists in the Bay Area.
---