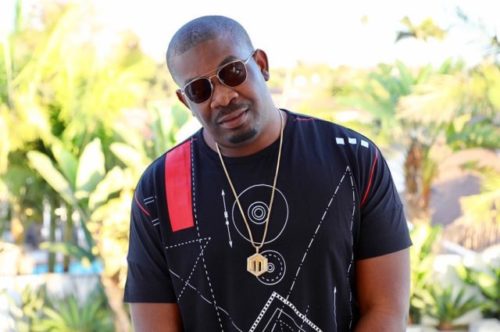 Mavin Boss, Don Jazzy has blasted the government for spending lavishly on "inessentials"
According to a budget analysis made by BudgIT on Twitter which states that 10.2 billion Naira has been budgeted for Legislative Aides of the National Assembly, whereas, only 6.11 billion Naira is budgeted for all the 43 Federal universities in the country.  The Mavin boss known for airing his views on issues facing the country took to his Twitter page to castigate the National Assembly for lavishing money on what he termed as "inessentials".
Don Jazzy further expressed his displeasure at the government for pushing forward such an agenda and explained that the unnecessary spending is the reason why Nigerian universities are not even on the list of the top higher institutions on the continent.
He tweeted,  Thanks @BudgITng.There are 469 legislative seats in the National Assembly. Can someone make me understand why these legislators need many aides to work for them and why they should be on the govt's payroll? How long should we continue spending on inessentials? That's the reason why Nigerian universities are not even amongst Africa top 10. Our giant of Africa na mouth.
Thanks @BudgITng .There are 469 legislative seats in the National Assembly. Can someone make me understand why these legislators need many aides to work for them and why they should be on the govt's payroll? How long should we continue spending on inessentials? #Voiceofthedon pic.twitter.com/PqyCYzRiQm

— ITS DONJAZZY AGAIN? (@DONJAZZY) September 24, 2019
That's the reason why Nigerian universities are not even amongst Africa top 10. Our giant of Africa na mouth.

— ITS DONJAZZY AGAIN? (@DONJAZZY) September 24, 2019