Last Updated on Aug 13, 2022 | 18:38 by Tommy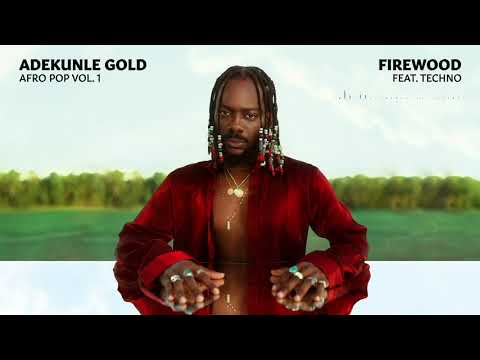 Adekunle Gold comes through with – "Firewood" featuring Tekno.
AG Baby and Slim Daddy teams up for this Pop love track titled "Firewood", a lovely Adekunle Gold and Tekno collaboration with good strings off the new body of work – 'Afro Pop Vol. 1'.
ENJOY!
LYRICS
Body no be firewood
Body no be firewood
(Verse 1 – Adekunle)
This loving something pass my power
E hold me for my mind
knack me for head
(My head o why why)
I'm not ready for this kind of loving (loving)
Wey my heart go dey acting funny
Quicki quicki come back home
I no fit wait anymore
You got me sleeping all alone
Baby i'm dying for your loving
Quicki quicki come back home
I no fit wait anymore baby
You're my medicine and i need you now now now
(Chorus)
Body no be firewood
Body no be firewood (no be Firewood)
Body no be firewood
Body no be firewood
(Verse 2 – Tekno)
Baby, See I'm so lonely
I need somebody wey go cool my body (wey go cool)
See I'm so lonely
I need somebody wey go cool my body
Eh cool temper
Girl na you dey give me ginger
If From me heart to the centre
Baby girl say me no plan to banter
Me no plan to planka
Dominica Communica
Hey baby girl no santa monica
Sit down talk physical
Wayo wayo wayo
(Chorus)
Body no be firewood
Body no be firewood
Body no be firewood
Body no be firewood
(Bridge)
Quicki quicki come back home
I no fit wait anymore
You got me sleeping all alone
Baby i'm dying for your loving
Quicki quicki come back home
I no fit wait anymore baby
You're my medicine and i need you now now now
Body no be firewood
Body no be firewood
Body no be firewood
Body no be firewood
Adekunle Gold – "Firewood" ft. Tekno