Last Updated on Aug 6, 2022 | 17:31 by Tommy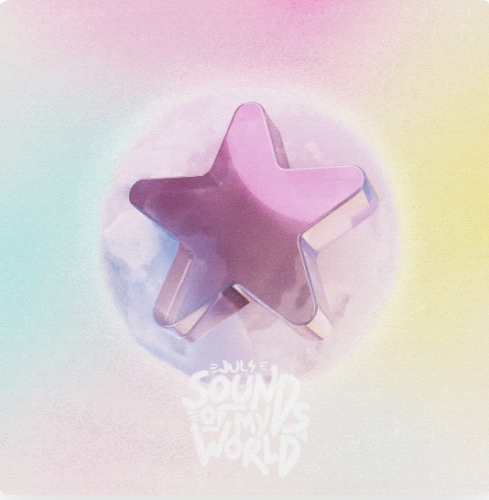 Juls baby Returns With Sounds Of My World Deluxe Album Today August 5, 2022.
On his debut album Sounds of My World, the UK-based Ghanaian producer, DJ and multi-instrumentalist recruits a fresh, colourful batch of rising artists and trusted collaborators (including Wizkid, Sauti Sol, Jaz Karis, Fireboy DML and Niniola).
"After [2019 mixtape] COLOUR, I started making new beats as soon as it was done," he says. "I had a studio built from scratch. And that's my world, where I discover new sounds. This is an expression of all my mind is going through."
Here, Juls takes us through his kaleidoscopic album.
"I present to you … Sounds of My World (The Deluxe Version). There's a reason why there's a star covering the world. Every Ghanaian is a black star and my music will forever reflect elements of Ghanaian cultural sounds. It may be the percussion, drums, melody maybe. You'd have to listen carefully but that is the secret to my unique sound. I'm grateful to everyone who has been with me on this journey. Love you all."
The album forms a dazzling love letter to traditional sounds from Africa, from Ghanaian highlife to South African Amapiano via silky-smooth Afrobeat, all filtered though innovative global lenses.
The deluxe edition adds five new tracks, including a "Summer in the Ends" remix with Zikomo and Jaz karis, and new collabs with Projexx and Sevana. DOWNLOAD/GET HERE
Listen and Enjoy below;
"Summer in The Ends" (Juls Zikomo Remix) 
"Can't Get Enough" ft. Projexx
"One More Time" ft. Sevana