Last Updated on Aug 18, 2022 | 12:06 by Tommy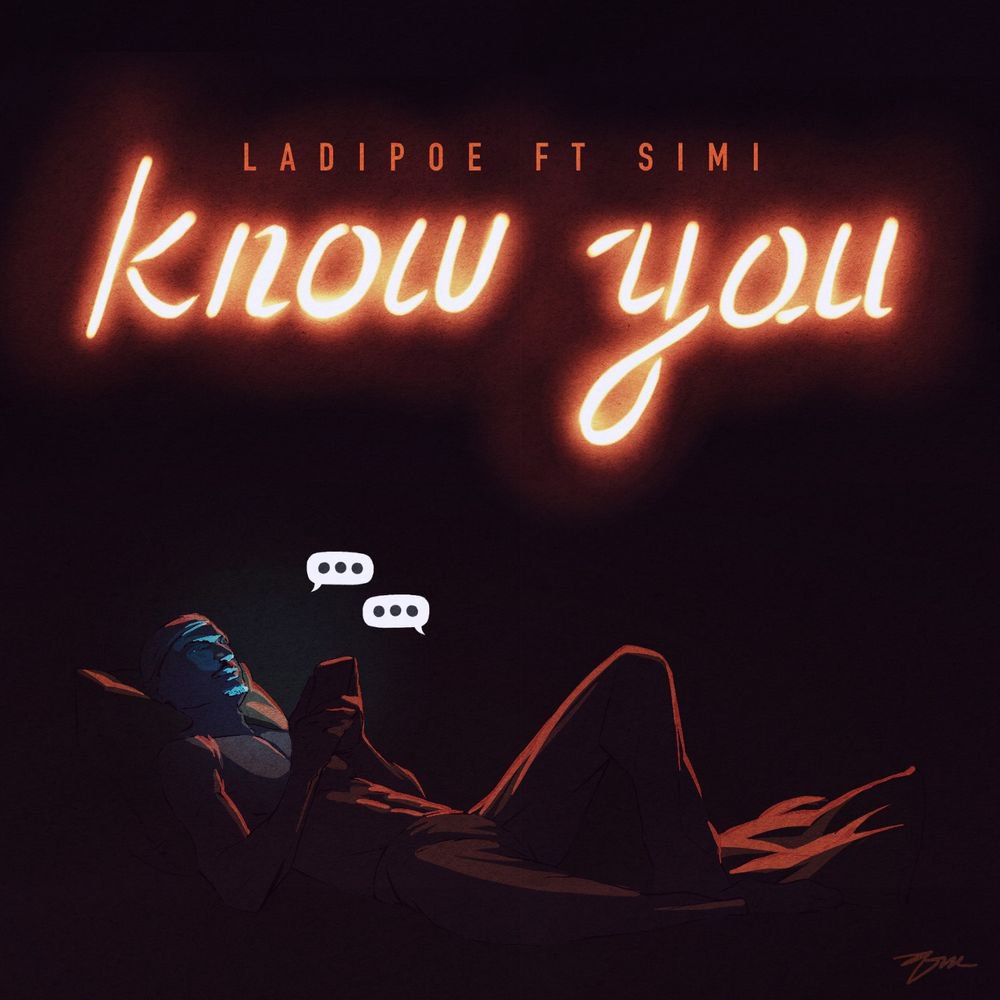 LadiPoe teamed up with songstress Simi for this masterpiece titled "Know You".
Mavin's wordsmith – LadiPoe releases his 2020 debut single "Know You" which features Simi after the series of his 'Revival Sunday'. This AfroPop/Rap record produced by Somi Jones is presently the hottest joint in the music industry and most played song in Nigeria across all digital platform.
"Know You" is a song that talks about two opposite sex friends who want to be more than just a friend. They both feel something special for each other but tend to restrict their emotions because they tend to still be strangers who know little about themselves. Yet Love still finds its way around.
At the time of its release, the track snagged the number one spot on Nigerian charts and in other African countries,. It became the number one sing used by fans on social media platforms like Thriller and Tik Tok. Its official music video, which was published on the 8th of July, 2020 has amassed over 1.2 million views on Youtube.
Listen, Enjoy, and catch up with the hottest jam! "Know You" by LadiPoe x Simi
Lyrics:
Simi (LadiPoe)
I really wanna tell you how my day went
(How my day went)
Really want to spend the weekend
(Babe)
I for show you this thing I'm feeling
(Oh yeah)
But I don't really know you that well
I really wanna kiss you in the face babe
(In the face baby)
And maybe every other place baby
E be like say I no remember say I
Say I no really know u that well
Aye-Aye
Ladipoe (Simi)
We can go there if you
(if I)
Want to, but me I don't know
(Oh no)
Why I think I love you
When I don't really know you that well
(Know you that well)
Aye-Aye
We can go there if you
(if I)
Want to, but me I don't know
(Oh no)
Why I think I love you
When I don't really know you that well
[Verse 1 – LadiPoe]
I'm too polite to insult your intelligence why?
Do I believe that we have met, maybe not in this life
Time's frozen for a second so I'm thinking tonight
We break the ice, or better still we can set it aside
Temporarily, my temperature is telling me that you got me so hot stop girl there is no remedy I
But you don't know me well enough to reply
And I don't really know you that well
It's funny, you have something in your teeth, but would you try to stop me
if I want to take it out, coz you don't know me properly
Girl, I think you lovely, but you turn this bad boy into a busy body
I see you're to busy for me (yeah right)
Or maybe I'm just busy forming (nah)
Will you call me
When you're ready for me
It's crazy baby
How I don't care at all
That I don't really know you that well
Simi (LadiPoe)
I really wanna tell you how my day went
(How my day went)
Really want to spend the weekend
(Babe)
I for show you this thing I'm feeling
(Oh yeah)
But I don't really know you that well
I really wanna kiss you in the face babe
(In the face baby)
And maybe every other place baby
E be like say I no remember say I
Say I no really know u that well
Aye-Aye
Ladipoe (Simi)
We can go there if you
(if I)
Want to, but me I don't know
(Oh no)
Why I think I love you
When I don't really know you that well
(Know you that well)
Aye-Aye
We can go there if you
(if I)
Want to, but me I don't know
(Oh no)
Why I think I love you
When I don't really know you that well
[Verse 2 – Simi]
So you be my controller
See me see this paroller
I just wanna come home to you
Spend every night telling bad jokes to you
Be my boyfriend
I'll be up in my boyfriend jeans
Have a baby with my boyfriend genes
If you were my boyfriend I'll be up in my boyfriend dreams
But I don't really know you that well
I wanna grow old with you
Do this life with you
Ride or die for you
But I don't really know you that well
Simi (LadiPoe)
I really wanna tell you how my day went
(How my day went)
Really want to spend the weekend
(Babe)
I for show you this thing I'm feeling
(Oh yeah)
But I don't really know you that well
I really wanna kiss you in the face babe
(In the face baby)
And maybe every other place baby
E be like say I no remember say I
Say I no really know u that well
Aye-Aye
We can go there if you
(if I)
Want to, but me I don't know
(Oh no)
Why I think I love you
When I don't really know you that well
(Know you that well)
Aye-Aye
We can go there if you
(if I)
Want to, but me I don't know
(Oh no)
Why I think I love you
When I don't really know you that well
Ay-ya-ya-ya-yai
(No no)
Ay-ya-ya-ya-yai
(I don't really know know)
Ay-ya-ya-ya-yai
(But you knew that)
Ay-ya-ya-ya-yai