Last Updated on Sep 29, 2022 | 15:00 by Tommy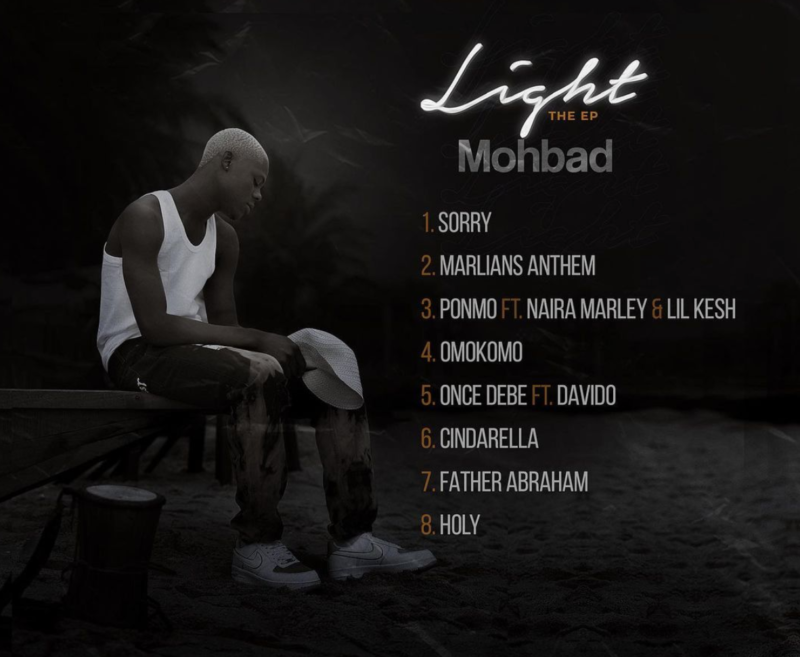 MohBad aka Imole links up OBO, Davido to record another impressive song which he titles "Once Debe"… Enjoy!!!
Marlian Bad boy and Golden act, Mohbad releases his new joint track "Once Debe" featuring Davido. This song is from his debut EP – 'LIGHT', it's a mid tempo Afrobeat-R'n'B / Pop record produced by Rexxie.
Listen and Enjoy 'Once Debe'
Once Debe Lyrics
Intro
Obo
Imole
Mohbad
Marlians
Yo!
Yo Rexxie on this one
MOHBAD – Verse 1
She come for the body
She no come for the doe doe
My baby fresh and clean she be like e koko
And i go stand by you i go be your iroko
I ready to fight for you i go be your commando
You dey make me mayenwuu askamayan baby oo
My baby fresh and clean she be like e koko
Na you dey make me mayenwun askamayan baby oo
My baby fresh and clean she be like e koko
Chorus – Davido
Ah yeah
Show me reason
Show me reason girl
Na hustle i dey hustle, I no be criminal
Love is not enough, I say my love is not enough
Na hustle i dey hustle i no be criminal
You know say once debe must always debe
You know say once debe must always debe
(Marlians!)
You know say once debe must always debe
You know say once debe must always debe
Verse 2
This Kind love dey make man sleep with no symptoms
Omo na this kind love dey make man high with no liquor
If i tell you hi hi hi, never tell me bye bye bye
If i tell you hi hi hi yeah yeah
Never tell me bye bye bye
O le pemi lowuro, ko tun pemi logan jo
Ife okan mi pogan
Forget say i dey Nigeria, you dey London
Men i got you for life
Oya shakara me one time
Give you love wey go last for lifetime
O de shakara mi baby o
Anytime you need me ko ya pe mi o
Oya shakara me one time
Give you love wey go last for lifetime
O de shakara mi baby o
Anytime you need me ko pe mi o
She come for the body
She no come for the doe doe
My baby fresh and clean she be like e koko
And i go stand by you i go be your iroko
I ready to fight for you i go be your commando
You dey make me mayenwuu askamayan baby oo
My baby fresh and clean she be like e koko
Na you dey make me mayenwun askamayan baby
My baby fresh and clean she be like e koko
Chorus – Davido
Ah yeah
Show me reason
Show me reason girl
Na hustle i dey hustle, I no be criminal
Love is not enough i say my love is not enough
Na hustle i dey hustle, I no be criminal
You know say once debe must always debe
You know say once debe must always debe
You know say once debe must always debe
You know say once debe must always debe