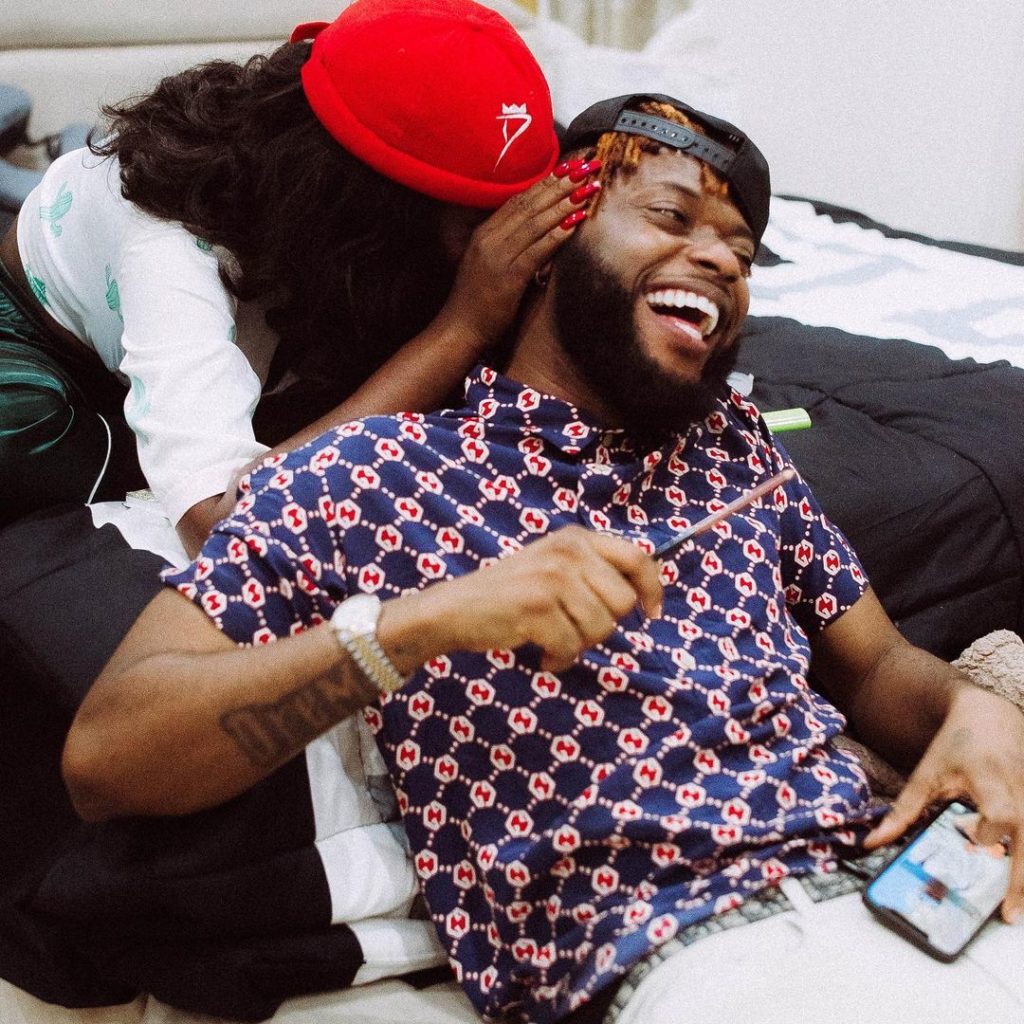 Nigerian Rapper, Dremo has responded after Netizens called him out for wearing Davido's designer shirt.
Last week, Netizens dragged Dremo for being broke, and borrowing Davido's shirt after he was spotted wearing the item in a photo.
As seen in a photo, the rapper striked a pose with Davido and some of the DMW crew in Davido's private jet. The photo caught the attention of many because of the shirt Dremo was rocking which many are certain belongs to Davido.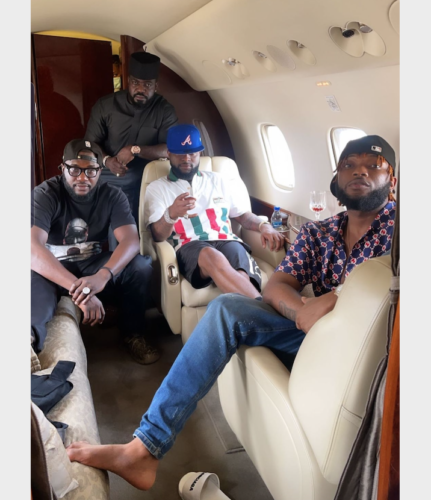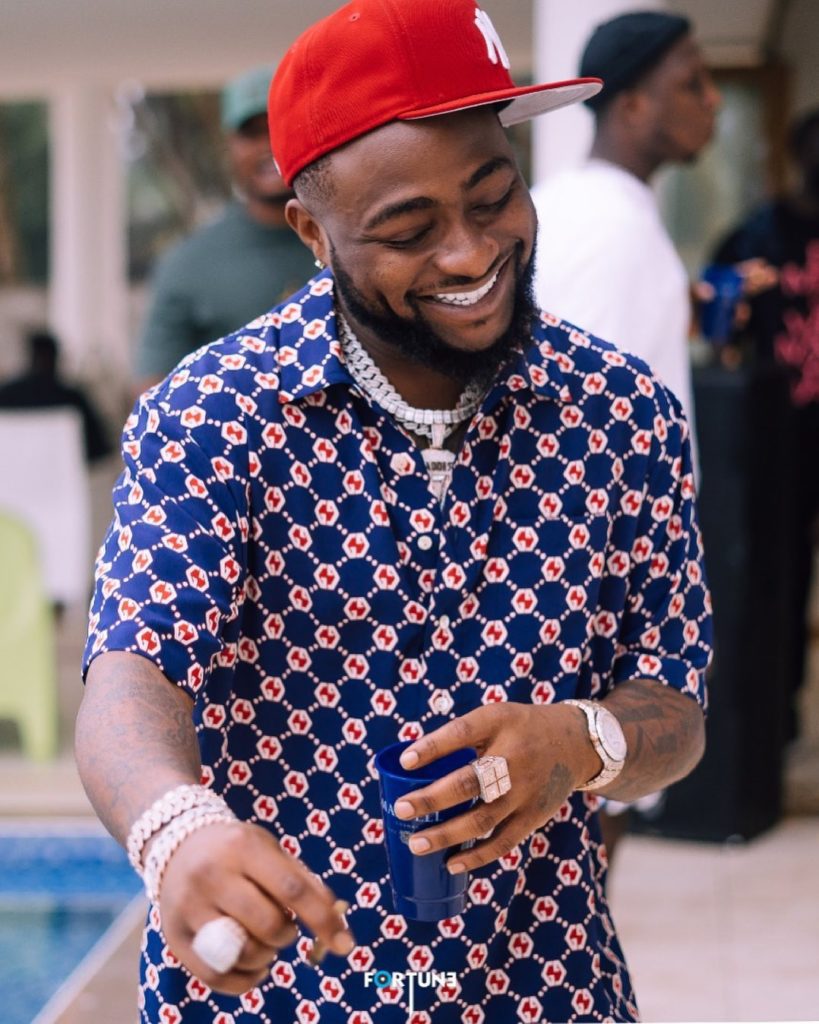 It didn't take long for Netizens and a blog to call out Dremo, asking if he bought the shirt or borrowed it from Davido.
Reacting to this, Dremo took to Snapchat to explain the shirt situation. According to him, Davido gifted him the shirt and he had no choice but to accept the gift. He disclosed he didn't borrow the shirt and he also can't afford a designer shirt worth over #700,000.
He asked fans if they were given a designer shirt worth #700k, if they would accept or reject the gift because of pride.
"If dem give you 700k, you go collect?, you get?, you no get?, forget"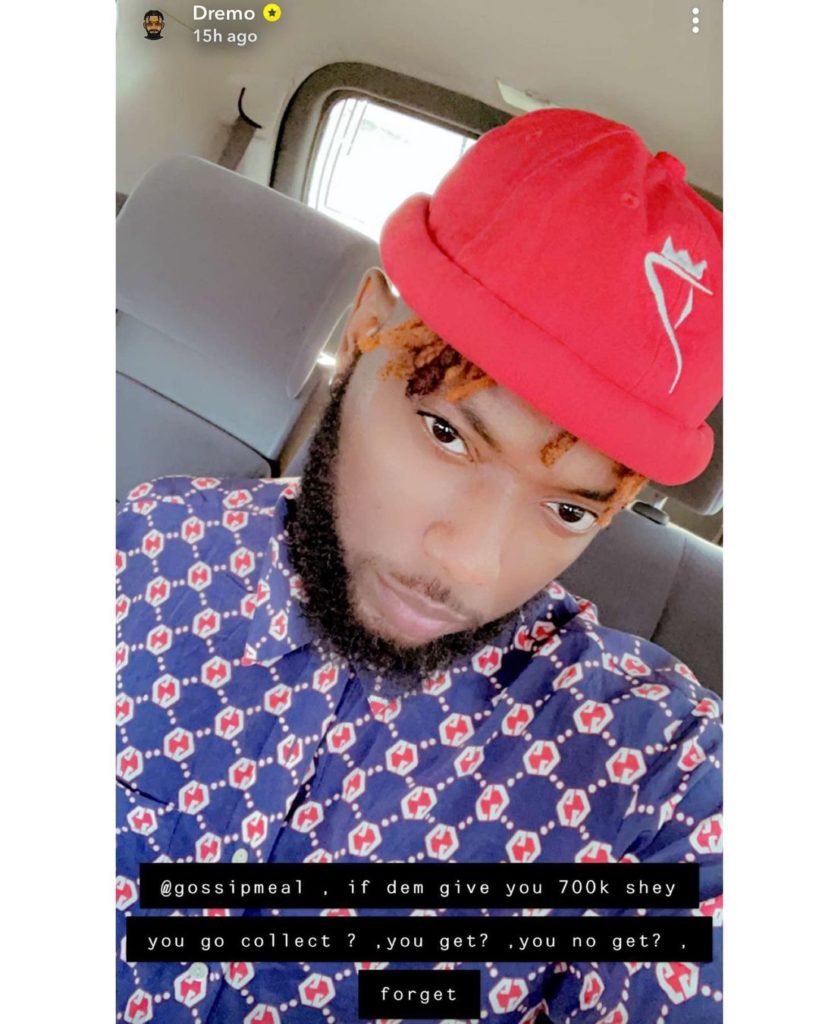 See Dremo's Instagram Post below
View this post on Instagram