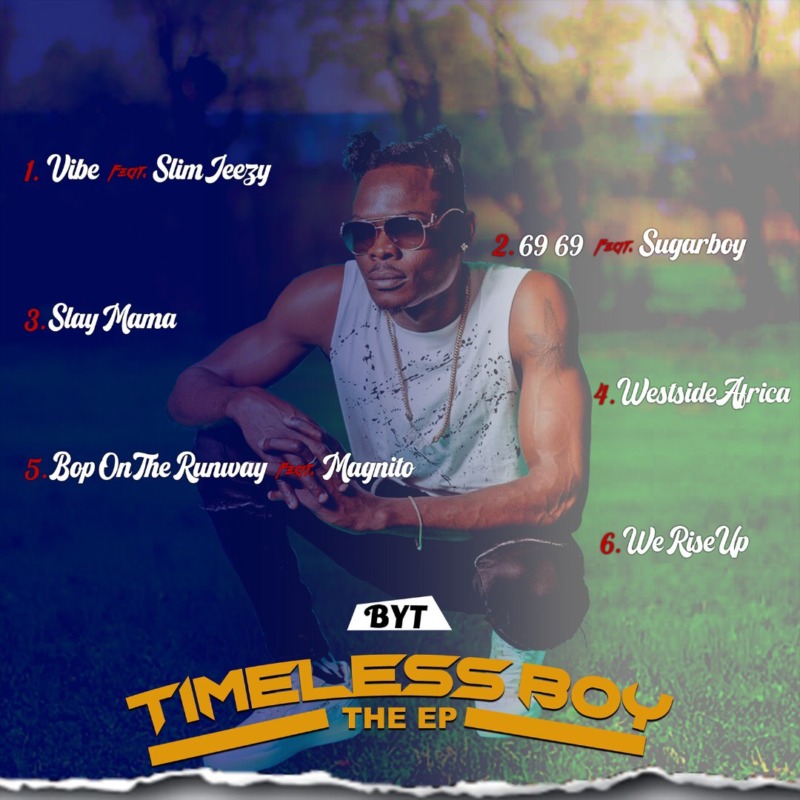 The Most Anticipated EP of the year Timeless Boy The EP by the most Consistent New Act BYT aka the timeless Boy is out now on all platforms globally And after listening, I Am so confident that no one will skip a track.
Ladies and gentlemen Do listen and enjoy the six tracker EP with different frequency God bless as you do so. Enjoy!
1. "VIBE" ft. Slim Jeezy
2. "69 69" ft. Sugarboy
3. "SLAY MAMA"
4. "Westside Africa"
5. "Bop On The Runaway"
6. "We Rise Up"

"[EP] BYT – "Timeless Boy"", 5 out of 5 based on 1 ratings.
---