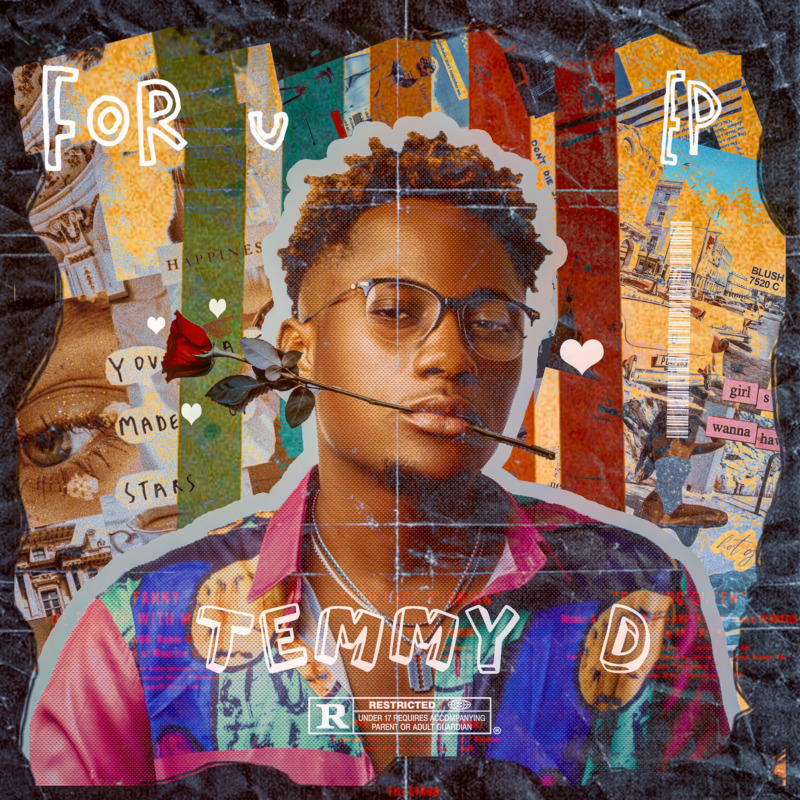 Afolabi Temidayo popularly known as Temmy D is a singer-songwriter and dancer of Nigerian descent. As a singer he majors in pop and Afro beats. He creates music that will remain relevant through the continuously changing tides of the Nigerian music industry.
Temmy D releases his debut EP titled "FOR YOU" after the success of the lead single – 'Morenike', produced by Dapiano which is still basking. The new body of work is a 4 track Solo project.
"Are you listening Babe? Cause all of this is so your heart can soar and your feet can dance. These songs are strictly FOR YOU."
With this being his Debut E.P, Temmy D thrived in exploring the mainstream sector in combination with heart warming, soul grabbing and Joyful lyrics.
"For You EP" Tracks
"FOR U"
2. "MORENIKE"
3. "CATCH D VIBE"
4. "SOMEHOW"
Listen to the Full EP below
Follow Temmy D on Instagram @temmy_d for more updates

"[EP] Temmy D – "For You" The EP", 5 out of 5 based on 2 ratings.
---