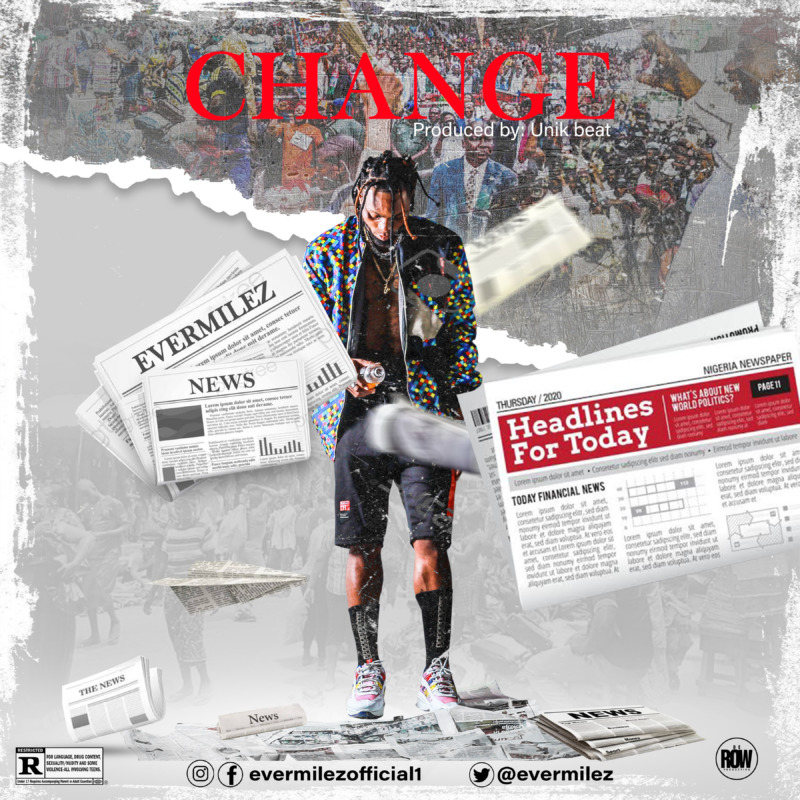 Emmanuel Chigonum Emenike popularly known as Evermilez is a Port Harcourt born, Ghana based Nigerian singer/song writer/ producer/ Rapper and a performing artiste. As a musician, he majors in Afro Pop/Afro hip with his dynamic blend of Afrobeats laced with a rich understanding of lyrical content placement.
His music experience spans over 10years of music production and song writing, assisting some fast rising Niger delta youths in their pursuits of success in the music industry
The song you are about to listen to is titled "Change", a conscious song, in solidarity with masses locked in a major protest all over Nigeria right now. It is also off his debut E.P dubbed "My Love and Pain", scheduled to drop on the 20th of November 2020.
The E.P "My Love And Pain" is a world class production that featured QazeBeats, UnikBeats and 2nice with support production from our United Kingdom (The UK) partners. It was mixed and mastered by 2nice.
EverMilez tried capturing the mainstream sector with this soon to drop E.P, with a combination of soul soothing lyrics. It's a must listen.
For now Listen and Enjoy "Change" below: