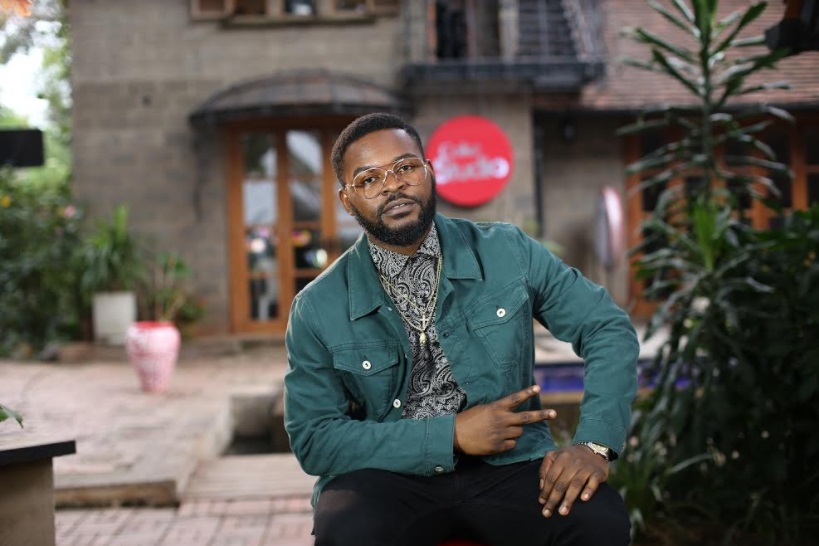 Award-winning Nigerian artiste, Falz famed for hits like "Jeje", "Soft Work" and "Soldier" returns to Coke Studio Africa for a second time this year, paired alongside Ugandan legendary artist Bebe Cool, who makes his anticipated debut on the show this year. Last year Falz was paired with Tanzanian rapper, Joh Makini and the two produced great covers of each other's songs and an original track "You Dey Hot".
Falz discusses his excitement for the  collaboration with Bebe Cool who has been in the music industry for 25 years, highlighting how great of a privilege it is to work with artistes from different countries and different cultures. During a press conference for this year's season of Coke Studio in South Africa, Falz discusses the opportunities paved by Coke Studio Africa saying:
"I had the opportunity to be here last year and was able to work with talented artist Joh Makini from Tanzania. If not for the platform, we probably wouldn't have been able to meet. And even after the Coke Studio hook up, we got together again and made some magic".
Both Bebe Cool and Falz will also feature in a special Coke Studio dubbed 'The Global Fusion Edition' alongside Coke Studio Africa's international guest star – the American Pop/R&B star, Jason Derulo. The show promises to be a melting pot of music talents bringing together renowned music producers and top-notch artists drawn from various parts of the continent, increasing the number of participating countries from 11 in previous edition to 16 countries for this year's Global Fusion Edition.

"Falz Reveals Beautiful Thing About Coke Studio Africa 2017", 5 out of 5 based on 1 ratings.
---