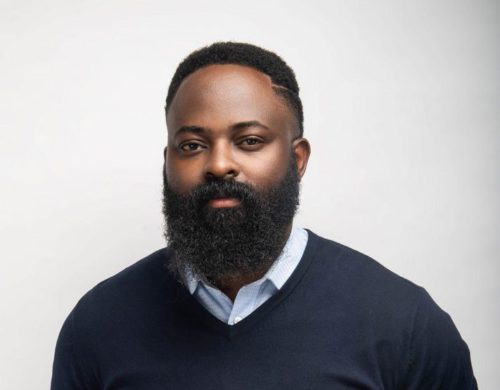 There are always widespread beliefs about Nigerian celebrities boycotting the compulsory 3-weeks orientation camping of the National Youth Service Corps and still get their certificate at the end of the one year program.
However, this wasn't the case with popular show promoter; Adesegun Adeosun, popularly known as Smade, as he swallowed his pride and brought to the fore his integrity by dedicating three weeks out of his very busy schedule to participate in the NYSC 3-week orientation program. The promoter and wealthy young man who has done shows for numerous music superstars around the world including Davido & Wizkid took to his Instagram page some hours ago to share what his experience was like during the 3 weeks camping.
He wrote; "NYSC camp was the real Big Brother House! I shared a small room with 36 great guys on double bunks – all of whom I love and respect greatly!! #swipeleft –
The 3 weeks living in "Room 33" with these guys were some of the most important weeks of my life. My experience at camp is story for another day, but our beloved country needs to do better sha"
"Even with the issues in our country, one thing that inspires me so much is the fact that we try to make one another happy. I played football, ran 100m until I pulled a muscle, Played and coached the girls volleyball ?, and even acted in a play!"
"My platoon was the best ?? the soldiers and the platoon inspectors were great disciplinarians. My disguise was almost intact until @ushbebecomedian blew my cover, by publicly calling me "the richest promoter bla bla", (he lied). Shortly after, I was advised to go home but I stayed. I wanted to experience it all including the bonfire night – the last but most interesting night in camp"
"I had a good time seeing through these guys, the pain and joy. I wasn't the oldest in camp, there were older people like 36, 40, and even 50 year olds, all of whom interacted freely with everyone else as peers"
"Using this opportunity to Thank all the NYSC (Lagos State Camp) staff and soldiers for their hard work. I'd also like to thank @mreazi @cdqolowo @airboyrado & more who honoured my invitation to perform at our camp. God bless you all! #KingSMADE #selfmade."
Watch video:

"Famous Show Promoter; Smade Shares His Amazing 3-Week Experience During The NYSC Orientation Program", 5 out of 5 based on 1 ratings.
---