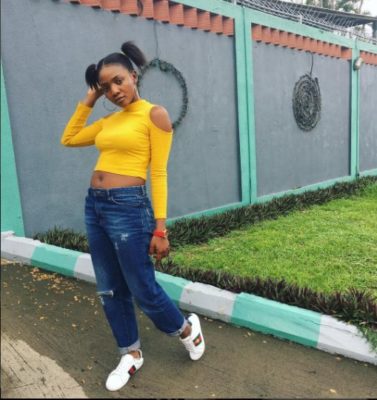 Singer Simi, got more than she bargained for on Instagram a couple of hours back.
The  TIFF crooner, in all fashion guru mindset, had taken to IG  to share a new photo of herself rocking a yellow crop top, blue jean and white Gucci kicks. She finished off her hip look by styling her hair in short ponytails.  Hoping for favourable responses from fans as always, murder was the case when a couple of not so impressed followers began commenting.
A certain user who goes by the name Dammy Oshodi, not an inch impressed with Simi's style, called her out for copying Temi Otedola, whom is now linked to singer Mr Eazi.
Not one to be insulted Simi fired back, hoping  the issue would end there but alas, that follower and a couple of others took turns tearing her down for not just plagiarizing but doing it poorly.
Read the exchanged below and tell us if you think Simi did steal Temi's look: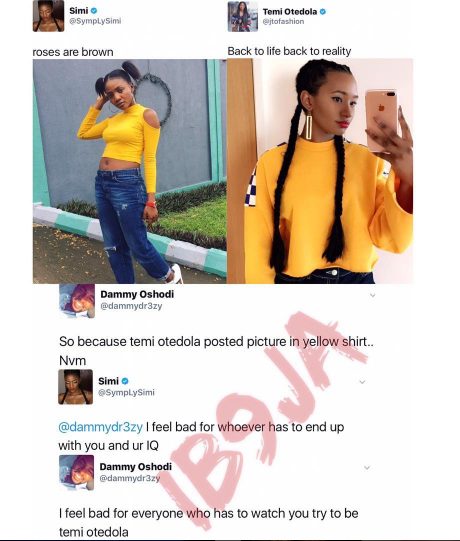 ---