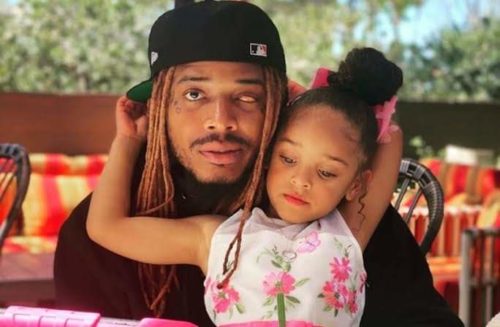 Rapper, Fetty Wap, who recently lost his daughter, Lauren has shared the hateful and racist message he got from an IG troll.
Fetty Wap and Turquoise Miami have been rough for the past couple of days following the death of their 4-year-old daughter, Lauren.
The co-parents confirmed the news of their daughter's death on IG a couple of days ago, after the rumor started to circulate on social media. However, they did not share the cause.

Miami wrote, This is my amazing ,beautiful , funny , vibrant, loving ,talented , smart, and hardheaded princess mermaid Aquarius. If you see this post scrolling by with her comment or just say to yourself ' i love you LAUREN ' because they say that souls can feel your love #rip.
After a while, Fetty broke down on Livestream and people sent kind words and well wishes by the thousands of fans, friends, well-wishers, and colleagues.
Last night, Ferry wrote, This the weird sh*t. one of the main reasons I hated posting my children kause ppl like this … It's kool though ima pray for you gang.