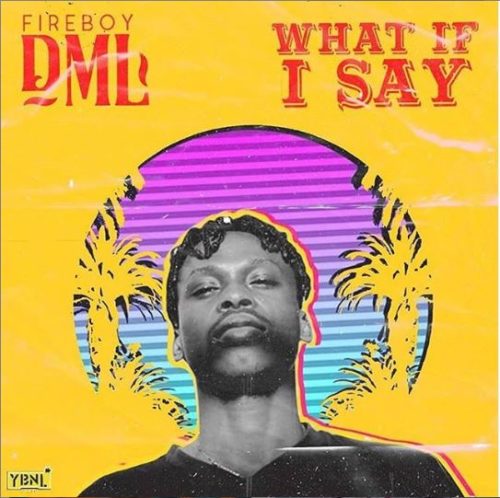 Fireboy is totally on fire this season with his latest single; "What If I Say".
The Fast Rising YBNL signed singer Fireboy never fails in dropping hit songs back to back. we all thought we have heard enough of him after he dropped his debut hit single "jealous" which made a huge recognition for him in the industry, later on, he dropped another banger "what if I say". The song "what if I say" have been on Nigeria's top chart for weeks now and it's been played on all music platforms.
The storyline of the song is very relatable because it talks about the love story of Fireboy and his feelings for a certain girl, who he is trying to "woo" and begs for her love. In the video, Fireboy is seen in a river as he sings the song melodiously. The words he used at the beginning could be quite confusing when heard first and listeners complained about it.
He was heard saying "jo won ma losanle…insama du, jo won wale…insama du". Aside from the intro of the song, every other thing made perfect sense. The plot development of the song is also enjoyable and I must say that Fireboy is a brilliant artiste who put in a lot of effort in making sure that "what if I say" sounds different from "jealous".

Quotable Lyrics:
Oya Baby Give Me Love Oh, Eh
Jor Jor, Jor Jor,
Jor wo Baby Give Me Love Oh ooh
Jor Jor, Jor Jor,
Oya Baby Give Me Love Oh
Give Me Love Oh
Baby Give Me Love Oh
Give Me Love oh eh