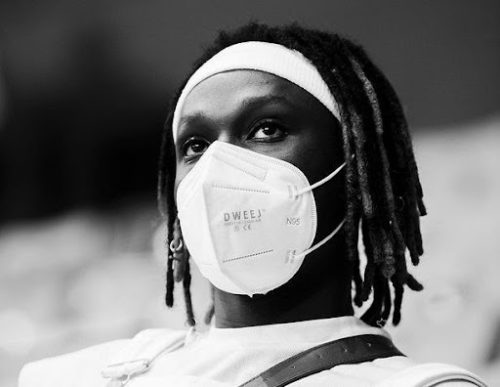 Tx Review- In the early hours of July, the 20th, your fave, the Empire/YBNL signee, Fireboy released a banging new tune (PERU) just like he'd promised.
The Fireboy DML's new entry, 'Peru' is definitely a fresh contender for 'Jam Of The Summer' after Lojay's 'Tonongo'.
Peru was clearly influenced by Peruzzi, Wande Coal and slotxo. This isn't a surprising coincidence, the trio are some of the most talented artists Afrobeat has seen in the last two decades.
Fireboy on this new track gives you an insight into what he's been up to in the studio, and it wasn't very surprising to hear a calypso-styled track that reminds you of Wande Coal and everything he failed to do with the behemoth of talent that the good Lord blessed Mr Black Diamond with.
The Review of the song, "PERU" by Fireboy DML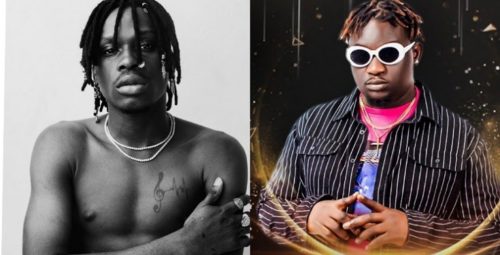 Just like every other Wande Coal track, Fireboy introduces his track by hitting you with both intense vocal dexterity and 100% vibes at the same time. When this hits you right, it sinks right into your subconscious and you're hooked just like a rat on cocaine.
The intro is nothing less than contagious;
'Omoge no be so, girl you wan capture my soul, Omoge no be so, girl come make we wombolombo…'
It's a bold declaration of love from a hopeless romantic guy that any lady with a stone cold heart wouldn't be able to resist.
One of the most intriguing things about any Fireboy's track is his ability to unbox his genre and cater for more than his core audience. Whether you're a hardcore fan or not, a lover of Afrobeat or not, you will melt when you hear Baddo's young prodigy on his love delectable tune.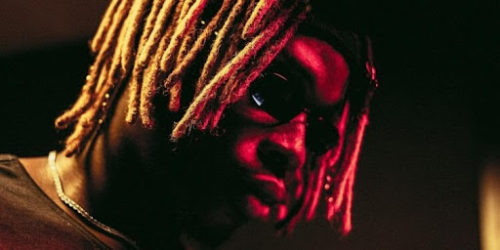 His hard work and consistency is nothing that comes as a surprise to anyone who's been paying attention to the Nigerian music industry. His boss, Olamide outworks every single one of his peers and you should expect nothing less from someone he's cleared-off his label catalogue just to focus on.
Peru is rendered in two split verses, both coated in Wande Coal's signature falsetto-style adlibs which are both raw and seductive in a horde of manners.
The song is clearly an early metamorphosis, and a door into Fireboy's experimental phase. Just like the young prodigy to keep himself unboxed in any particular genre, he's making the best music of his lifetime and enjoying mentorships that many others can only dream of.
Earlier on, Fireboy DML had promised his fans an album that would blow their minds. Although to so many industry heavyweights, there's the concern of the young talent powerhouse wasting his talents by putting out too many major projects. This is, of course, a very valid point seeing that many a time, scarcity can influence the price/value of a product.
But riddle me this; as an A&R blessed with the opportunity to work with uniquely talented and consistent artiste like Fireboy, would you be tempted in the least to slow his roll? I bet not!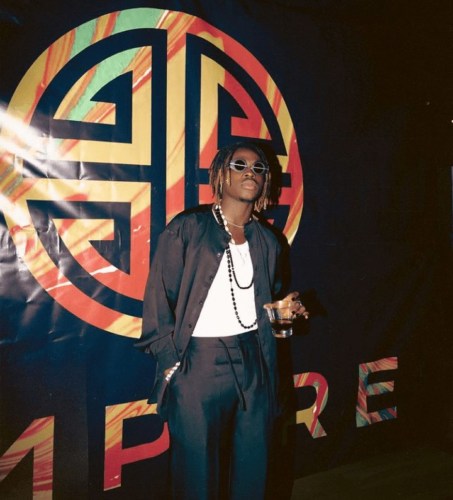 Once again, Fireboy has proven his dexterity and versatility to his hardcore fans, and yet again, he's about to serve us another platter of genius in a feat of replicated success that has propelled him to heights far greater that most of his peers and even some of the best of his predecessors.
For a very long time, Wande Coal has been the Unsung Hero of Afrobeat for a sizeable proportion of the baby bloomers, huge proportion of the millennials, and many of the Gen-Zers. Alas, a prince has come for the throne; one ready to take Wande's nightingale and soar higher than the eagle.
While the first verse of this hard-hitting Shizzi produced record was as subtle as it could be, the second verse on the other hand felt like we were watching Wande Coal sing in a mirror; only this time he wasn't in his usual chubby, retired self but a bubbly young man, full of life and ready to take the world head on.
"…She say she like my tunes, she say me I never see a guy like you,
Shey you like my tattoos, girl me I want to be inside you
She's my woman, inside puna sweet like sugar
In my new van, come to me I dey …"
In an industry where everyone wants to sing like Wizkid, so they can replicate his kind of success, everytime someone dares to do something else, or sound uniquely different, there is a great reward for that painstaking hardworking excellence; cue in Omah Lay, Fireboy, Rema, Ruger, Bella Shmurda, CKay, Lojay, Blaqbonez, Seyi Vibez Tems, The Cavemen, Superboy Cheque, Buju, Oxlade, among all the other young, hardworking talented young musicians that are propelling the growth of Afrobeat faster than any other rocket could have.
The chorus is not only sonorous, it is targeted at evoking a huge swath of emotions that'll cloud the judgement of any audience and sink right into their consciousness.
"Peru para
Peru peru para
I'm looooo
Even Peru don dey para"
When considered on their own, the chorus to the song might not offer some philosophical or deep meaning or pop culture references. But when it comes to vibe delivery and replay value, it's a golden egg.
Given the quality of this release, it is safe to say that Fireboy definitely has a lot in store for the industry. His third album will propel him from a young star into a full blown mega superstar, worthy of the five Headies plaque he's got in his shelf
PERU is a great summer jam contender; and we cannot wait to see what Fireboy's got in store for us on his next project. The song earns a solid 7/10.
Reviewed by Chukwumerije Bisi-Taiwo (Yinka)
@TheMerije