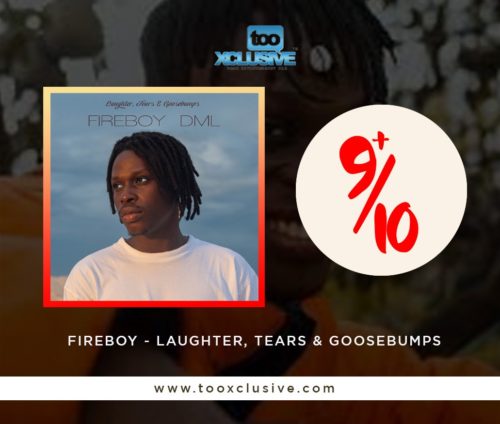 Olamide's decision to go with a compilation album as his annual album release ritual of last year, came as a surprise – if not a shock. Why didn't he follow up on "Lagos Nawa" with a redemptive solo album? Except he felt it was better, at the time, to show the world his findings for the industry's future. This led to the talent showcase on the project. Whatever the reason behind the decision was, it has resulted in a big win for him and a clear gain for the industry.
Badoo's already enormous legacy gets a boost with the release of The YBNL Mafia album and it's not even for its groundbreaking constituents. It's because of a certain young, sonorous singer, gifted with genius-level composition skill and compelling lyricism which created melodies that caught the ears of millions of listeners and got the whole Afrobeats-loving community singing, "I'm getting Jealous, don't wanna see you with anybody." – even those of us who do not have anyone who cares about our jealous love.
Since Kizz (formerly Kiss) Daniel, no new act has come forth with such assuring songwriting ability. And after Teni, no breakout star has overwhelmingly won this many hearts just by the sheer quality of his talent. It'll be foolish to deny the abundance of talents around but, even in the midst of plenty, a discerning eye will see the rare DNA that Fireboy DML carries. It has been obvious since he brought beauty to the label's compilation album. Yet, it remains evident in his impressive releases leading to his debut album, Laughter, Tears & Goosebumps (LTG).
Fireboy opens the session on the note of love, borrowing from works of culturally-inspired and experienced men like Kola Ogunkoya's "Sweetie Baby" and playfully romantic lines of our social media age to give his expression a balance of both the innocence of youthful love and the depth of a mature lover. Pheelz's renaissance continues as he brilliantly brings back the emotiveness of Adekunle Gold's "Orente" in the making of "Need You."
As soulfully pleasing as Fireboy's music could be, it could also be the trigger in turning a quiet place into a groovy party scene with songs like "Vibration" and "Scatter" on the playlist. The two could serve different moods during a dance session, even though they share the sonorous pop feel which characterizes some of Wande Coal's diverse compositions. "Gbas Gbos" is strikingly similar to WC's 2016 party anthem, "Iskaba", which reinforces the status of the iconic singer as a guiding light in the pop community.
Fireboy outside his comfort corner is interesting to experience. Listening to him trying his tricks on challenging sounds like Cracker's wild beat on "Omo Ologo" is the kind of intrigue that comes with the album. And although his best expressions come in his familiar space such as "Like I Do", he still manages to have a decent show of diversity. Surprisingly, Scatter gets to be picked as the album's lead-in single, when "Like I Do" or "Vibration" would have meant he put his best foot forward – but then, there's Detty December to think of.
Fireboy's introduction is complete with LGT – a feature-free debut which is similar to G-worldwide's vision for music talents. This project is a brilliant way to package the obvious gifts of Fireboy to a wider audience and show his other different sides. The album's happy party music is the laughter, the soulfulness of his love lines causes the goosebumps, while the troubles of his heart  evokes the tears. Fireboy found a poetic way to close out the show in "Wait & See", with lines that speaks of his forte and acknowledges the doubts about his future, but Fireboy is betting on himself to win – I'm betting on him too.
Rating: 9+/10
Written by Oluwatobi Ibironke
@ibironketweets

"Fireboy's Gift Is No Fluke – "Laughter, Tears, Goosebumps" Album Review", 4 out of 5 based on 30 ratings.
Editor Rating

Rated 4 stars

Excellent
---
Fireboy's Gift Is No Fluke – "Laughter, Tears, Goosebumps" Album Review

Reviewed by:

Published on:

Last modified:
---
---