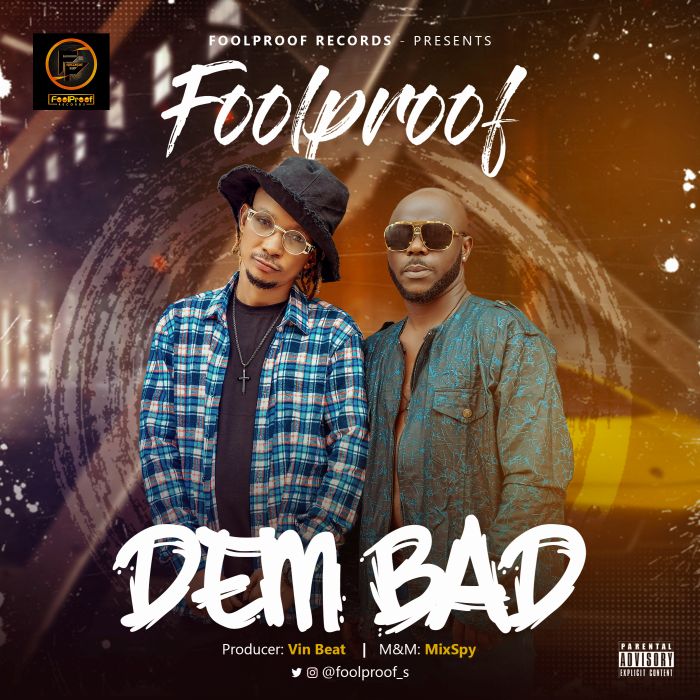 Foolproof is out with a new jam titled "Dem Bad".
This new potential hit song talks about Frenemies who act as friends around us but really don't wish us well.
The song is produced by Vin Beat, mixed and mastered by MixSpy.
You all should check out this dope jam… Enjoy!!
Watch "DEM BAD" official video below
Instagram: @foolproof_s
Twitter: @foolproof_s