"GOOD MUSIC NEEDS NO CLOUT"… Using The New Waves/Fast Rising Artistes As Case Study || My Thoughts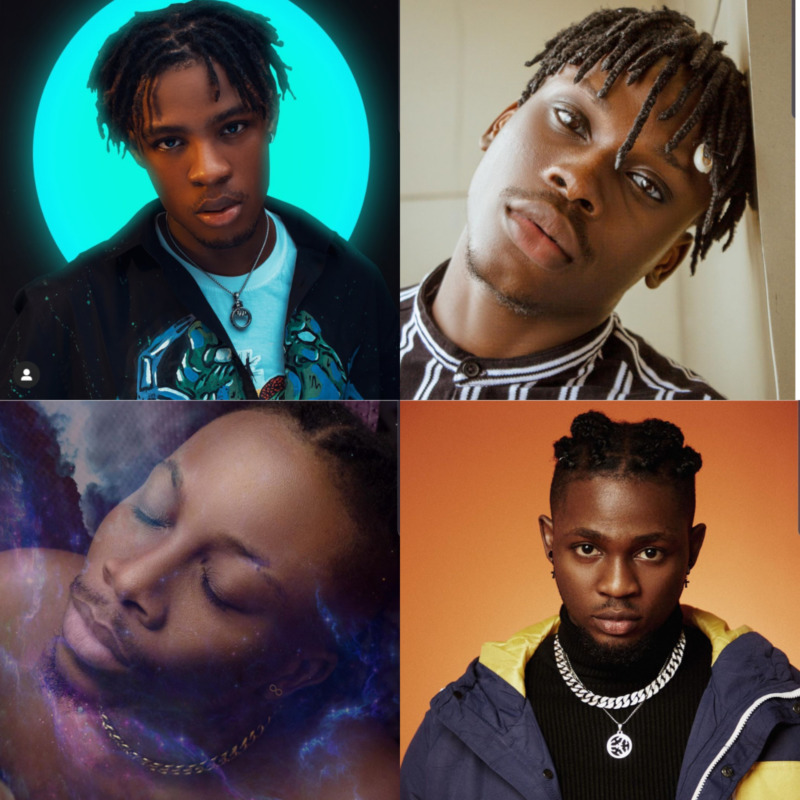 In a world where standards are measured by income, followings and numbers (stream figures), today's new kids are in an insurmountable pressure to blow and it is really about blowing at all cost/means.
The month of May has had two sides, the realization that things can change anytime thanks to Covid-19 and the air your mind freely side. From Burna Boy, Davido, Cynthia Morgan and May D it is almost as if the new way to promote music is to be in the News for something buzz worthy. Spill the beans about something or someone, get emotional appeal, drag or get dragged, then when the light is steady on you drop the music.
Even the big shots sometimes get into this parade. Leading to the drop of his "Warrior" album we heard 2face take on Wizkid and Burna Boy shortly. Timi Dakolo was talking up a storm before the release of his new music "Take" featuring Olamide. Burna Boy is always in the news for one thing or the other making it hard to pick one but you know the latest, Cynthia Morgan gave us a narrative that we all bought, May D says he is taking strides to clear up his name, Jude Okoye is responding as appropriate and the buzz keeps going, you did wonder if there was a meeting that said 2020 is the year you blow by Clout. Once they drop their music it becomes time for the usual "stream new music on", join the challenge, have a small listening party.
In 2017, Taylor swift made an album titled "Reputation" and in her 2019 interview with Ellen, Taylor said "With that album I just basically wanted to make music and not explain it". That year Taylor Swift was not in the news as much as before and she basically led a quiet life and let the music speak for itself. To promote the music Taylor swift did a tour the next year, the album's global sale was 4.5million copies.
The 2face 'Grass to Grace' Album is a critically acclaimed evergreen album and in that time, all 2baba did was mention the album drops Dec 8. Radio took it up by letting the music enjoy massive airplay. The interview rounds narrative for that album shed light on the stories behind the album name, the song and just 2baba having the joy of sharing good music with his fans.
In today's world it is hardly ever so, artists have to now plan trending for any reason in their promotions and we know bad news travels fast hence the clout chase. In their opinion it is never a clout chase, it is setting the record straight, clearing the air, making the truth known etc but the fans call it clout. Could it mean that though the artist needs the fan, They have missed the right way to communicate to the fans? Or Is It About Having The Numbers For The Paper? Or The fans are not well adjusted to this new trend? Could it be that before now music addressed issues worthy of a discussion and Now We are at a stage where Beat exploration is taking centre stage?
One would think with this new clout trend it will be impossible to own a stake in the industry but there are a few who have just let the music speak for them. Aside from being the love interest of the daughter of a wealthy Nigerian Billionaire Mr. Eazi is hardly in the news aside from his music and Mayorkun on the other hand prefers to chill with the most high Geng without clout chasing. Oxlade a fast rising talent is another good example, his new music "Away" is enjoying airplay and media attention with over 2 Million streams on audiomack more than Oxlade the artist is.
Joeboy needs no introduction as an artist but aside from his music, what other thing about him can you really say you know? His Album 'Love and Light' is yet to trend on twitter for one of twitter's episodes of Daily Dragging but it enjoying good numbers. Joeboy's new single "Call" has 3.5 Million streams and his feature on Dj Neptune's "Nobody" with Mr. Eazi has over 9 Million streams on Audiomack.
Fireboy's music is fire. Fan have even asked the artist to show more of his face. It is almost as if he is trying to create a music person very different from himself. The music should be its own message and have its owner message different from Adedamola Adefolahan. Jealous from his EP has over 9 Million on audiomack, that's more than the number of people in your state and the accolades are still ringing in with his debut album gaining over 71 Million streams on Audiomack going over Davido's album and Wizkid's Soundman EP. This shows it's all about the good music not clout.
There is something the new school kids (Fireboy, Joeboy, Rema, Oxlade, Omah Lay…) seem to understand that good music on its own is good enough for promotion. No too much noise, no too much distraction or attention away from the music. It's just the music expressing everything, And it would be lovely if they stick to this, continue with good production/music content and stay off clout.
Aldous Huxley said after silence, that which comes nearest to expressing the inexpressible is music. Give us good music, let us enjoy it, appreciate it and critic it. Let the music make the loudest noise.

""GOOD MUSIC NEEDS NO CLOUT"…. My Thoughts", 2 out of 5 based on 9 ratings.
---