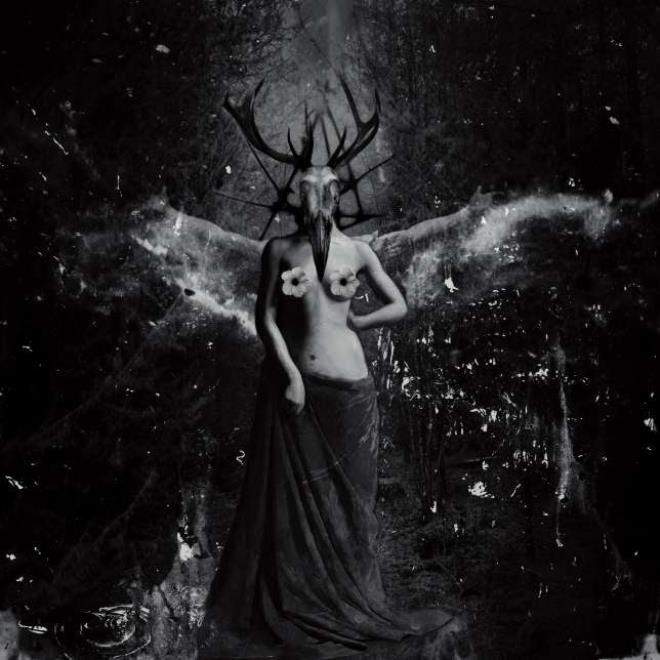 ALBUM – KLITORIS
ARTISTE – BRYMO
PRODUCER – MIKKYME JOSSES
DURATION – 35 MINUTES
We all know him to be a connoisseur of good sound, yes that's like his mantra, Olawale Ashimi aka BrymO, is music personified!
BrymO's third studio album 'Klitoris' is no doubt a reaffirmation that he is king of soul and even better, a grown man, lover and best friend. His ability to capture the very essence of the soul/RnB genre, making sure to add socio-political issues without as much as diverging from the core music itself is a beautiful effort at making sure that listeners attention did not wane throughout this album.
Judging by the album title, we get the sensual vibes which I must confess was creatively embodied in the album, he did a fine job at arresting the soul and *what not* of everyone who would ever listen to this album. His story telling technique is beyond doubt not ordinary, as he masterfully passed forth his thoughts, philosophy and imaginations which I dare say 90 percent of the world's population can relate to.
The greatness of the naked Klitoris lies in the contents as it was in its unique way able to stretch beyond the soul/ballad like genre parameters. This album in all its greatness, is totally beautiful.
Naked: This song will for a very every long time put me in awe of this great man. His vocals on this track was is absolutely engaging, powerful, unmistakably brilliantly and hungry. His portrayal of being stripped naked and left with just his ego, can only be termed as one of the most powerful images one could imagine. BrymO lets us into some personal issues with this song as he made it clear that he stands for the truth and would clearly and majestically stay naked if need be, just to pass his message. After all, we all came into the world naked…yes he can stay naked and still work so hard to have himself clothed in truth and success. Esse's vocal on this was okay and one might say not entirely necessary but again, am believing this particular songs has a huge meaning to the couple and relates to most of us.
Dem dey go: the production on this song was fantastic and BrymO's ability to stay atop the beat was noticeably strong. I particularly loved the drums I heard at the end of the track. Amazing and beautiful way to address the current boiling situation the country is in now.
Happy Memories: Mid tempo, but somewhat hip hop(py).  A track heavily ladden with lost love, which while it lasted was the happiest thing that happened to the couple.
Ko S'aya mi: A lovely track where BrymO thought it best to first describe how beautiful and heavily endowed his girl of interest is before going into the main point, he would like to marry her. Not much is needed to say on this, judging from his kind of music, his poetic ability to create a sensual scenery was epic.
Alajo Shomolu: This mid-tempo track was all in all a great effort from this brilliant artiste. BrymO, with his might and taste in good music was once more able to move me to tears with the demise of Fela. Afro Beat with socio-political story lines…Fela of course comes to mind first. He is the pioneer an BrymO, has for ears shown us just how inspired he is by this great man of music, thus bringing forth his glory on this track. Wonderful beat, even more wonderful story. His way of telling everyone that hard work does pay off in this leisure-inclined manner, is brilliant.
Something Good Is Happening: Hollywood's 80's vibe, and he owned it. Hunger/power filled vocals, upbeat instrumentals, and just about enough swag to sexily sway to this work smart/hard, thanksgiving/brilliant swag themed track. Believe in yourself, brace up and just dance away your sorrow…something good is happening and it is mind blowing.
Billion Naira Dream: Maintaining his slow/mid  tempo beat, he swiftly whisks us to the next track.. Billion Naira dream. First thing  I took from here was the Naira part. If it were some other artiste, am certain dollar would have been their first choice. BrymO, won me over already with this simple yet mighty word. Billion Naira Dream, is a reaffirmation that BrymO is a man of depth. His lyrics on this says it all. Again his story telling skill is majorly present in this track which was clearly stated. The Future is here and he is playing melodious tunes for us.
Lets Make Love: just as the title of this track states, hat's how exact the lyric in it is. Beautiful deep and meaning.
Mirage: My attention is yet to wane since the start of this album. Mirage, an emotionally need track. Loved the beautiful piano playing and fantastic vocal ability. Got me there BrymnO  
The Way The Cookie Crumbles: built on a well constructed reggae and electro beat…the way the cookie crumbles, makes a sober mind feel like its extremely intoxicated. Love! Love!! Love!!!
The Girl From New York: the instrumentals at the beginning of the song made it feel like BrymO might have overstayed his welcome on my system and in my heart but again, he held on tightly to my attention…the song lasted 1.13 sec and had a simple message, a New York based girl wanting to know how much he is worth and if he can take care of her
Brymo's major obviously enhanced strength in music making; smooth  sui generis vocal prowess, invoking melodies, brilliant storytelling techniques, and artful arrangement, which was obviously very present also made it glaring that a lot of work went into making this album.
The songs on this album were beautifully crafted making it possible for those who are not so into this genre of music, unknowingly find themselves all over it. His focused and consistent ability to always hit the sweet spot with his 'Naked Klitoris' music, leaves me in awe.
Rating – 4.5/5
Reviewed by: Tope Delano
---