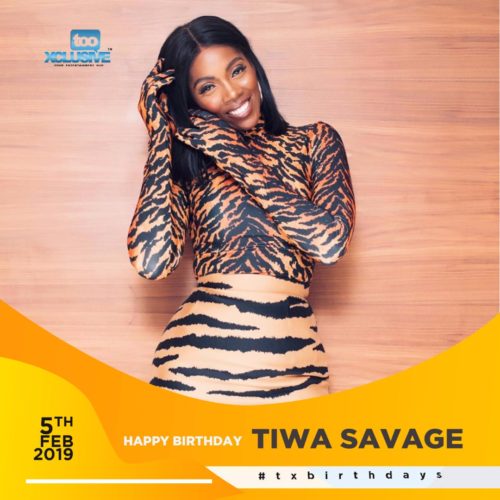 When Tiwatope Savage; popularly known as Tiwa Savage came into the industry in 2013 with her debut single; "Kele Kele Love", everyone thought she would also join the females on the list of short-termism in the Nigerian music industry. But hopefully she understood the notions of people and just like a 'lioness' that she is, she fought to give the headliners of the industry a run for her money and 6 years later, Tiwa is still waxing stronger and not so surprisingly, she has even stayed on the helms of Nigerian music alongside other heavyweights.
Today being the 5th of February, 2019, marks the birthday of the Nigerian music diva.
The number one African "badgal" turns 39 today and like it's our tradition at Tooxclusive to appreciate hard-work and quality of our Nigerian music superstars on their birthdays, we are wishing Tiwa Savage a fun filled & blissful birthday. We hope that today marks the beginning of the realisation of your mightiest dreams.
We also wish that you live long in good health and never stop achieving enormous success while you continue to grind.
You can write your wishes for the 'Stargirl' in the comment section, and do not forget to drop your favourite Tiwa Savage song below.
---