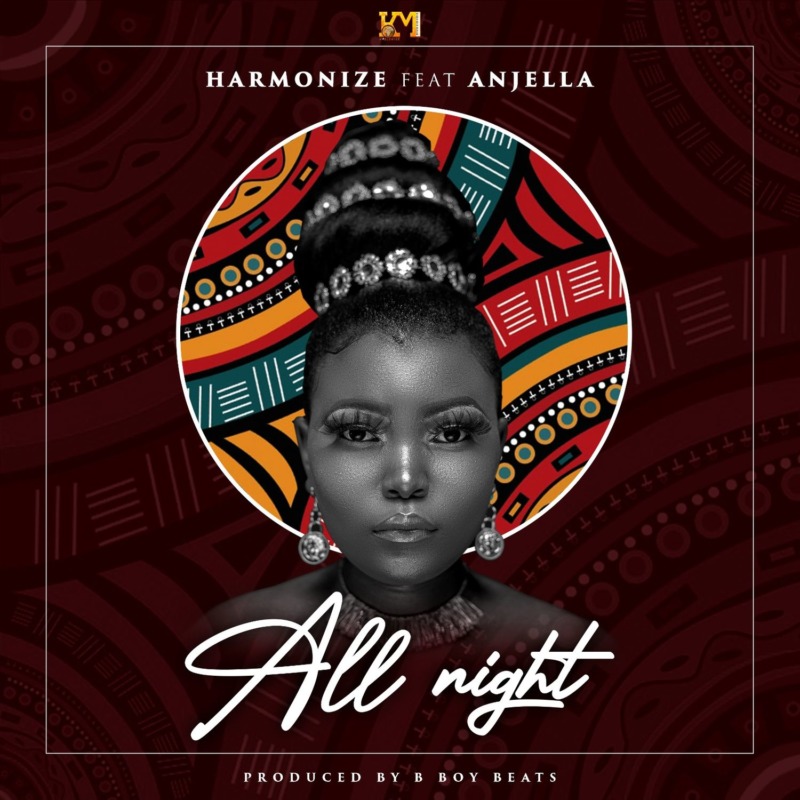 KONDE MUSIC WORLDWIDE Present to you Brand new Audio titled "All Night" by Harmonize featuring Anjella.
Self acclaimed East African Elephant and East African Queen, Harmonize and Anjella teams up to deliver "All Night". This Global Single is a follow up to Konde Boy's last release, 'Anajikosha' And it Got Some Special Love.
As Produced by B Boy Beat, Listen and Enjoy!!!
Lyrics:
Yeyeyeeeeeeee oyayaa
B boy beatz
(Harmonize)
She say she don't wanna leave me lonely
She like the way I know how to controlly
When am wrong I know how to say sorry
I tell her baby you know me better so please don't worry
Eeeh she like my swagg of cause am young
(Yee yee yeeee)
And I know how to play with my tounge
(Huyeeeeee)
My baby she don't need my paper she got on, she got on
For my baby I go be undertaker she's not alone, she's not alone
(Harmonize)
She doo she doo she doo waaa
She doo she doo she doo waaa
She doo she doo she doo waaa
She don't want nobody
My baby She doo she doo she doo waaa
She doo she doo she doo waaa
She doo she doo she doo waaa
She don't want nobody
(Anjella)
One time for my baby
Two for my baby
Three for my baby all night
One time for my baby
Two for my baby
Three for my baby ooh woooh
(Harmonize)
She like the way I call my baby
I like the way she move on my bed
She told me baby yes am ready
I gave her everything now she's ready
She like the bedroom, she like the view
I like the shape no any doctor do
Better, better better
She gave me sweater, sweater sweater
Anataka twende Serengeti, Zanzibar, Kilimanjaro
Anahamisha pale nilipozoea anataka kuweka kwenye mtaro
(Harmonize)
My baby She doo she doo she doo waaa
She doo she doo she doo waaa
She doo she doo she doo waaa
She don't want nobody
My baby She doo she doo she doo waaa
She doo she doo she doo waaa
She doo she doo she doo waaa
She don't want nobody
(Anjella)
One time for my baby
Two for my baby
Three for my baby all night
One time for my baby
Two for my baby
Three for my baby ooh woooh
One time for my baby
Two for my baby
Three for my baby all night
One time for my baby
Two for my baby
Three for my baby ooh woooh
(harmonize)
She doo she doo she doo waaa
She doo she doo she doo waaa
She doo she doo she doo waaa
She don't want nobody
My baby She doo she doo she doo waaa
She doo she doo she doo waaa
She doo she doo she doo waaa
She don't want nobody
Mix by Simon
---