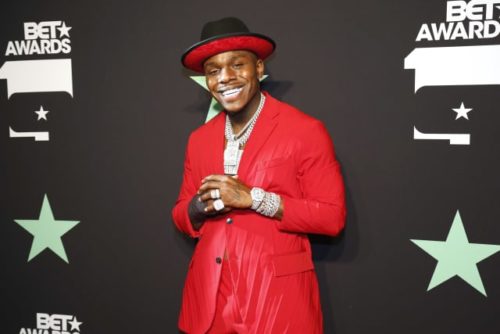 In his entire career, DaBaby has never suffered a week-long of back to back backlash. This comes following a homophobic comment he made last weekend at the Rolling Loud festival.
He even made the situation worse by doubling down on social media, all while refusing to apologize.
Due to his comments, he has been taken off various festival lineups, including Governor's Ball New York, Lollapalooza, and even Day N Vegas. The aforementioned are significant ramifications, and now, DaBaby is taking responsibility with a lengthy apology on Instagram.
Social media moves so fast that people want to demolish you before you even have the opportunity to grow, educate, and learn from your mistakes.
As a man who has had to make his own way from very difficult circumstances, having people I know publically working against me— knowing that what I needed was education on these topics and guidance— has been challenging.
I appreciate the many people who came to me with kindness, who reached out to me privately to offer wisdom, education, and resources.
That's what I needed and it was received. I want to apologize to the LGBTQ+ community for the hurtful and triggering comments I made. Again, I apologize for my misinformed comments about HIV/AIDS and I know education on this is important. Love to all. God bless.
See Post:
View this post on Instagram